Characters matter a lot in Garena Free Fire. Apart from Adam and Eve, all the characters in the game have special powers. Currently there are 40 characters in Free Fire and Moco is considered one of the most used characters. In this article we will talk about how to acquire the Moco character.
---
How to get Moco in Free Fire
Moco is actually readily available and you can buy it from the in-game shop. You can get it for 8000 Gold Coins or 499 Diamonds. You can buy Moco in Free Fire by following these steps:
step 1: Open Free Fire and click on Store option.
Step 2: Select the 'Character' option from the in-game store that will open.
read this also:- 30 Unique And Stylish Names That Can Be Used To IGN In Garena Free Fire
Step 3: Find Moco and click on Purchase option.
Step 4: A popup will appear asking you for the in-game currency here. You can buy it from Gold Coins or Diamonds as per your requirement.
You can access it by going to the Character section.
---
Everything you need to know about the Moco character in Free Fire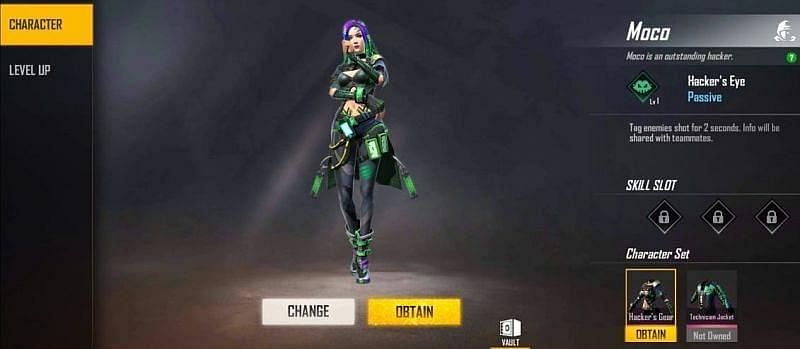 Moco's strength is 'Hacker's Eye'. If the target hits you, you will be able to see the enemy's location for two seconds. If you increase the level, the power will increase. At the highest level, the enemy's location is visible for 5 seconds. Like every character, it also has different sets, including Hacker's Gear and Technician Jacket.
read this also:- 5 Best and Powerful Female Character Choices for Clash Squad Mode in Free Fire
Edited by Ujjaval E-Sports
.