As Peshawar Zalmi conceded 44 runs in the last two overs in their match against Lahore Qalandars on Thursday, Wahab Riaz's 19th over proved to be particularly costly, with 29 runs coming in. Shoaib Malik scored 73 runs in 48 balls while chasing. Responding to Rashid Khan's five wickets, he said that the Afghanistan bowler broke our back.
After the match, Shoaib Malik said that we gave some more runs in the death overs and I think this is the area in which we need to improve. We weren't really expecting him to score 170. We bowled well first and we lacked a wrist spinner who could make a difference in the middle overs. Also, we have to appreciate the way (Ben) Dunk and (Tim) David batted (48 off 33 balls and 64* in 36 balls). Despite the tough pitch, he not only scored runs but also scored runs with a decent strike rate.
Shoaib Malika's statement for Rashid Khan
Malik said that we gave all the extra runs but it was Rashid Khan who broke our back by taking his five wickets. He said that he took all the batsmen who have the best strike rate anywhere in the world. After that the game changed.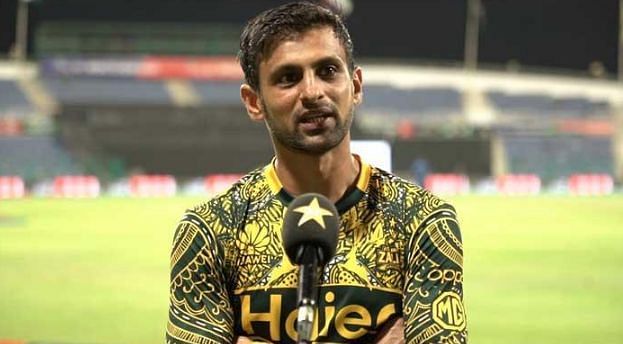 Regarding the upcoming matches, Malik said that with every plan we have the focus to play the best game and execute them perfectly in the matches. Overall, if you look at the whole table, all the teams are more or less equal, so every game is important. We try to go game to game, discuss the opponent and execute the plans accordingly.
.