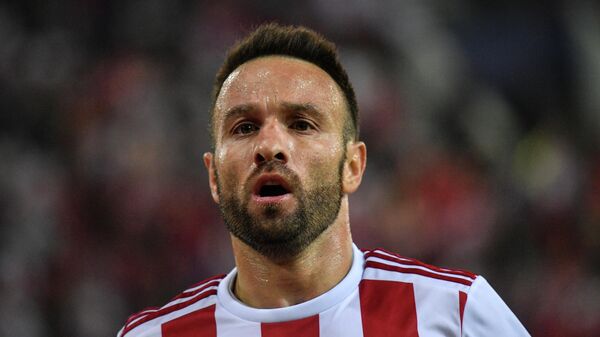 Mathieu Valbuena on blackmailing Benzema: I am very surprised by the weak support from the French national team
MOSCOW, 24 Nov – Former French national football team player Mathieu Valbuena believes that the national team did not support him enough in the story of blackmail from another player of the national team Karim Benzema.
Benzema was given a one-year suspended sentence on Wednesday and fined € 75,000 for alleged complicity in an attempt to blackmail Valbuena. The Benzema side will appeal the verdict. The President of the French Football Federation (FFF) Noel Le Grae said that the verdict would not prevent the striker from being called up to the national team.
"I was really surprised by the very weak support from the French national team. And Monsieur Le Graet … When I had good times in the national team, he kissed my shoes. But when I disappeared from the radar, he became like a ghost. Maybe he lost my number . I did not receive any support. I think it's a shame, because I am a victim in this whole situation, "- quotes Valbuena RMC Sport.
Benzema was taken into custody by the Versailles police on November 4, 2015, and on November 5, 2015, he was charged with complicity in an attempt to blackmail Valbuena with an intimate video. In addition, the striker was then banned from playing for the French national team, which is why he missed the 2016 home European championship.
In May 2021, Benzema was called up to the French national team for the first time after the scandal. He took part in UEFA EURO 2020.
…