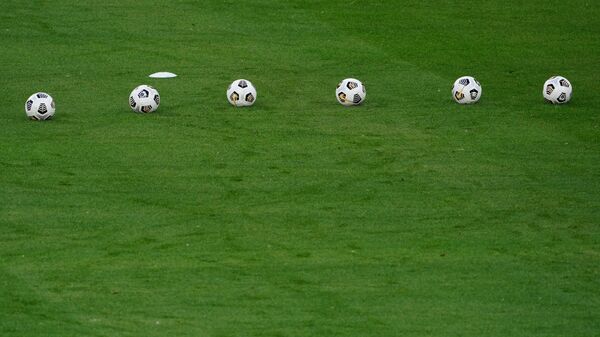 IFAB supports recommendation to implement permanent rule of five substitutions in football
MOSCOW, 25 Nov – The Board of Directors of the International Football Association Board (IFAB) supported the recommendation to make permanent the rule that each team can make five substitutions in one match, according to the website of the organization.
The recommendation was made in October by the IFAB Football and Technical Advisory Groups. The IFAB Board has agreed that tournaments will be able to decide on their own to increase the number of substitutions to five, depending on the needs of their football environment, if the five-substitution rule becomes permanent.
The final decision on the rule of five substitutions will be made on 4-5 March 2022 at the IFAB meeting in Zurich.
The IFAB in May 2020 approved FIFA's proposal to temporarily introduce five substitutions in one match due to the coronavirus pandemic. The IFAB Board of Directors later extended this rule for the entire 2020/21 season, and later until December 31, 2022.
The International Council of Football Associations also rejected a proposal to increase the half-time intervals from 15 to 25 minutes.
Several board members expressed concern that extended interruptions would negatively impact player health due to prolonged inactivity.
The proposal came from the South American Football Confederation (CONMEBOL). They believe that the increase in the interval will allow various shows to be held during matches, similar to American football, where large-scale performances by famous musicians take place during the break of the final game – the Super Bowl, sometimes more discussed than the games themselves. In addition, the extra time will help coaches to better prepare the team for the second half, which will affect the quality of the game.
…