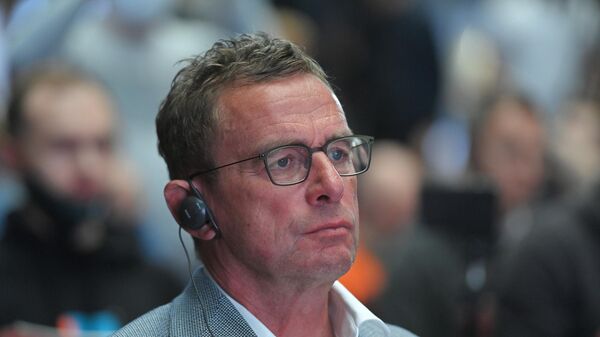 The Athletic: Ralph Rangnick to leave Lokomotiv to become Manchester United's interim coach
MOSCOW, 25 Nov – German specialist Ralph Rangnick will leave his post as head of sports and development at the Moscow football club Lokomotiv and will become the interim head coach of English Manchester United, The Athletic reports.
It is reported that Rangnick has signed a contract with Manchester until the end of the season, for another two years he will work as a consultant for the club.
On Sunday, Ole Gunnar Solskjaer left the post of head coach of Manchester United. The club said that until it finds a candidate for the position of acting head coach before the end of the season, the team will be led by the coaching staff Michael Carrick.
Rangnik was appointed Head of Sport and Development for Lokomotiv in July. As a coach, Rangnick is known for his work with the German Bundesliga clubs Stuttgart, Hannover 96, Schalke 04, Hoffenheim, RB Leipzig. He is the winner of the 2010/11 German Cup and the 2011 German Super Cup (with Schalke 04).
…