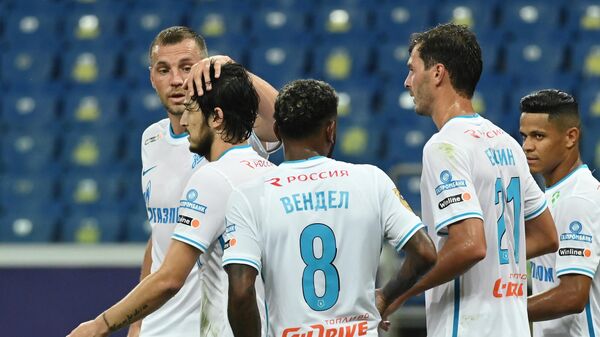 Azmun returned to the general group of "Zenith" before the match with CSKA, Wendel's participation in question
MOSCOW, 26 Nov – Zenit footballer Serdar Azmun returned to training in the general group and will prepare for the match of the 16th round of the Russian Premier League (RPL) against CSKA, the participation of midfielder Wendel in the game is a big question, said the head coach of the St. Petersburg team Sergei Semak.
The CSKA – Zenit match will take place in Moscow on Sunday, November 28th. Azmun missed a 1-1 Champions League match against Malmö (Sweden) on Tuesday with injury, while Wendel suffered a painful blow to the shin.
"Wendel is being treated. It is a big question whether he will be able to take part in the game. Serdar began training in the general group, if nothing happens in the next two training sessions, he will prepare for the match," the official website of Zenit quoted Semak as saying.
…