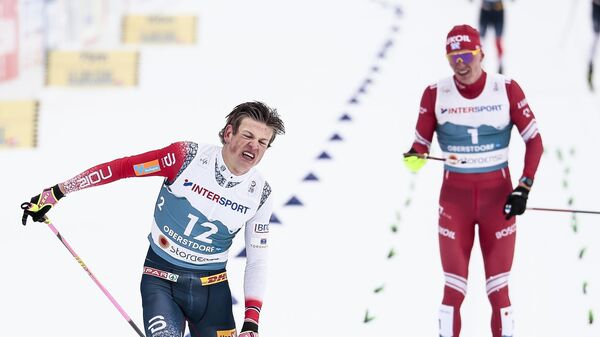 Klebo: Bolshunov can do what he wants, I don't care
MOSCOW, 26 Nov – Norwegian skier Johannes Klebo sharply answered the question of whether he met with Russian Alexander Bolshunov in the Finnish Hand, where the first stage of the World Cup in cross-country skiing started today.
"There was no such thing. Why? I'm focused on myself and on what I need. Bolshunov can do whatever he wants. I don't care at all," – quotes the words of the Norwegian Dagbladet.
The Russian national team will be represented by Alexander Bolshunov, Gleb Retivykh, Alexander Terentyev, Sergey Ustyugov, Sergey Ardashev, Denis Filimonov, Andrey Larkov, Alexander Bessmertnykh, Ivan Yakimushkin, Artem Maltsev, Evgeny Belov, Ilya Semikov and Alexey Chervotkin.
…