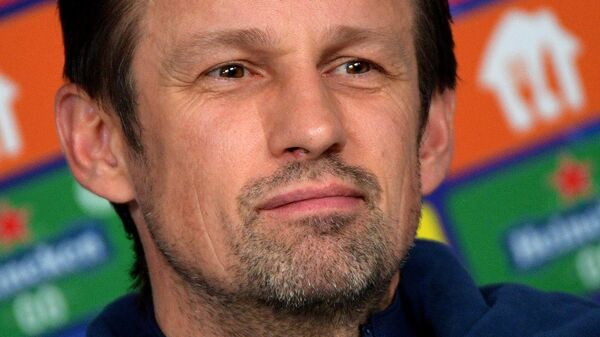 Semak: it would be fair if both butt rounds were played in two matches
MOSCOW, 26 Nov – It would be more fair if both rounds of the playoffs for reaching the final of the 2022 FIFA World Cup in Qatar were held in the format of two matches, said the head coach of Zenit St. Petersburg Sergei Semak.
The Russian national team, which took the second place in the group in the qualifying tournament of the 2022 World Cup, will continue to fight for a ticket to Qatar in the play-offs, the draw for which will take place on Friday. Games for reaching the World Championship will be held in the playoff format (semi-finals – final). The Russian national team will be a seeded team and will play at home at the first stage, and in case of reaching the final of the home team, they will determine the draw.
"I think there's no big difference, all the teams that can fall out to Russia, passable, you can play with everyone, especially since the first match will take place at home – this is already a great help. I think it's no less important who gets in the second round and where the game will pass – a lot will depend on this, "- quotes Semak's official website" Zenith ".
"This is a draw. I think that in essence the format is not bad, but there are questions with home and away games. It would probably be fair if the second or both rounds were played in two matches. It would be more fair, but in the national teams' calendar Apparently, there are not enough windows for such a format, so we decided to go exactly this way, "the coach added.
…