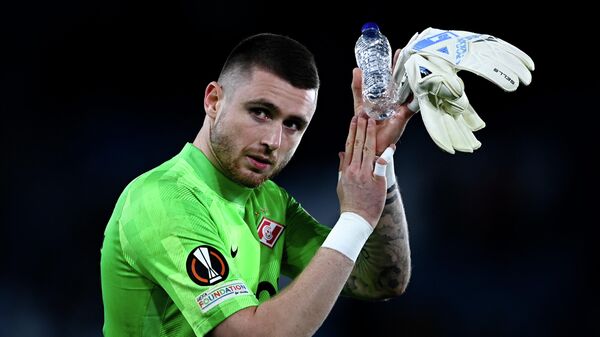 UEFA celebrates double "salvation" of Alexander Selikhov in the match against Napoli
MOSCOW, 26 Nov – UEFA singled out a double "salvation" of the goalkeeper of Moscow "Spartak" Alexander Selikhov in the match of the fifth round of the Europa League with Italian "Napoli".
"Spartak" on Wednesday in the Europa League match at home beat "Napoli" with a score of 2: 1. Selikhov in one of the moments repelled the kick of the guest player Elif Elmas from the penalty area, and then coped with finishing off in his own performance from close range, transferring the ball to the corner.
UEFA's UEFA Europa League microblog on Twitter highlighted "outstanding double saves" from Selikhov, Celtic goalkeeper Joe Hart and Rangers goalkeeper Allan McGregor and invited fans to choose the best one.
Earlier, Spartak forward Alexander Sobolev, who made a double in the match with Napoli, became a contender for the title of the best player of the week in the Europa League.
…