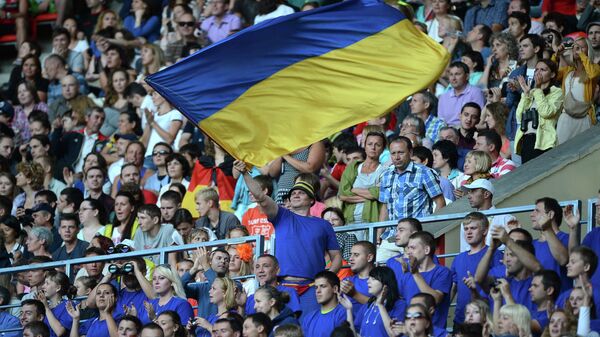 Ukrainian fans were banned from hanging a banner "Luhansk is Ukraine" at the match in Rome
MOSCOW, 26 Nov – Fans of the Luhansk football club Zorya were banned from hanging a banner with the words "Luhansk is Ukraine" at the Conference League match with Italian "Roma", journalist Andrew Todos said on Twitter.
"Zorya" on Thursday in Rome lost to "Roma" with a score of 0: 4 and lost their chances of reaching the playoffs of the tournament.
"The stewards did not allow the banner" Luhansk is Ukraine "that evening, calling it political," the message says.
In April 2014, the Ukrainian authorities launched a military operation against the self-proclaimed Luhansk People's Republic (LPR) and Donetsk People's Republic (DPR), which declared independence after the coup d'etat in Kiev in February 2014. According to the latest UN data, about 13 thousand people became victims of the conflict. The issue of resolving the situation in Donbass is being discussed, in particular, during the meetings of the Minsk contact group, which since September 2014 has already adopted three documents regulating steps to de-escalate the conflict. However, after the armistice agreements between the parties to the conflict, shootings continue.
…