New Zealand have been the most consistent team in terms of performance in the cricketing world over the years. New Zealand has also made it to the 2015 World Cup final, the 2019 World Cup final and now the final of the ICC World Test Championship. Although they have been defeated in the last two ODI World Cup finals, but in the final match of this Test Championship, the team will definitely want to give their best performance. New Zealand have performed brilliantly under the captaincy of Kane Williamson and will now look to win the first edition of this championship by defeating the Indian team in the final to be played in Southampton on 18 June.
Read also: 3 Indian bowlers who can stop New Zealand from winning the WTC
In this final match, New Zealand has an advantage in comparison to the Indian team in terms of preparations because this team reached England long ago. Apart from this, the team is also playing a two-Test series against England before the final. The second test match of the series has started from today. On the other hand, India's team will play the final directly without any practice match, due to which their players may miss the practice.
New Zealand have better bowlers to take advantage of the conditions in England than India. In this article, we are going to mention 3 Kiwi bowlers who can stop the Indian team from winning the WTC.
3 Kiwi bowlers who can stop India from winning the WTC
#3 Kyle Jameson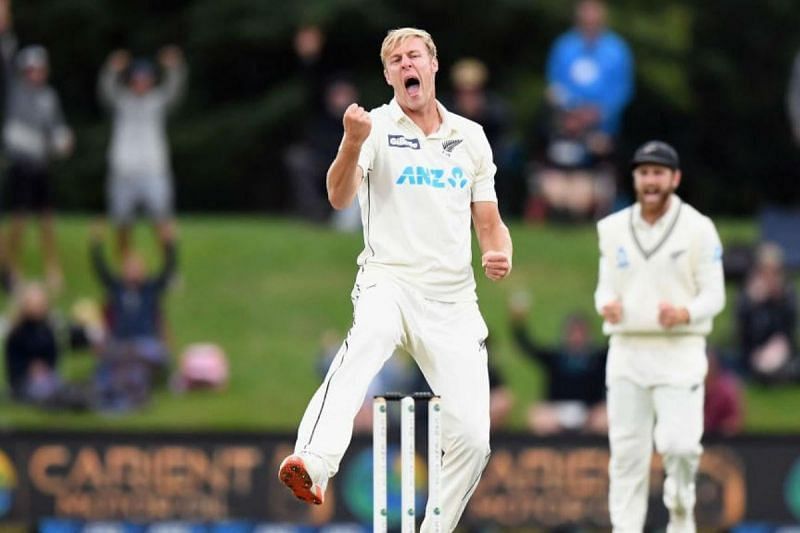 Currently, Kyle Jameson is a rising star who has made a mark in Test cricket in a short span of time with his all-round ability. The tall pacer will be an integral part of New Zealand's plan against the Indian batsmen. Jamieson started his Test career against India, so he has an idea of ​​bowling against Indian batsmen. At the same time, in this championship, he has taken 36 wickets in 6 matches while bowling. At Southampton, Jameson can prove to be vital with extra bounce as well as swing.
.