Garena Free Fire offers players a number of items that they can use to make good kills on the field. There are currently a total of 15 pet options within the game that affect all players. Spirit Fox This is a famous pet, but very few players know about it. Well, in this article we are going to tell you 3 reasons why Spirit Fox Pet should be used in Ranked Mode in Free Fire.
read this also:- 5 Powerful Pet Choices Available in 700 Diamonds Inside Free Fire
---
3 Reasons Why Free Fire Must Use Spirit Fox Pets Within Ranked Mode
#1 – The Power of Spirit Fox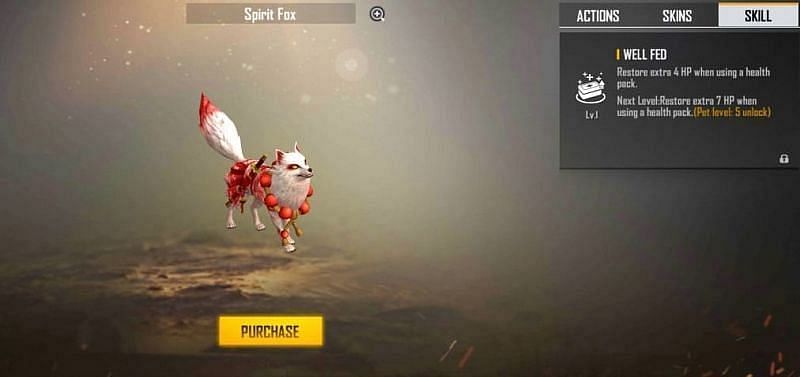 Spirit Fox has the power of the name Well Fed. It provides 4HP Extra to the player at Level 1, and can provide 10HP at Level 7. So use this pat for rank mode.
---
#2 – Better option for aggressive players
Perfect for aggressive players, Spirit Fox is a great option for pushing up the ranks. It increases HP when using medics, which is beneficial when nailing the enemy.
---
#3 – HP advantage when fighting
During the fight, this belly provides extra HP to the player which is beneficial. Spirit Fox continuously provides extra HP to the player on the field. This belly HP can be increased if the player is suddenly damaged by the enemy. This pet is priced at 699 diamonds which must be bought from the store section.
read this also:- 5 best battle royale game alternatives for Android and iOS devices like Free Fire
Note: In this article, there are 3 great reasons to use Fox inside rank mode in Free Fire, which you can read and use.
.