Uzbek gymnast Oksana Chusovitina announced her intention to compete at the Paris Olympics. She has completed her career so many times and returned that it is not surprising. But it's still hard to imagine, because by the time the 2024 Games start, the athlete will be 49 years old!
Why does she need all this?
"I thought well and decided"
Chusovitina's statement about her intention to perform in Paris was published on the website of the NOC of Uzbekistan.
"I thought about it well and decided that after the Asian Games I will also prepare for the Paris 2024 Olympics!" the gymnast said.
After her eighth (!) Olympics in Tokyo less than a year ago, she announced that she had made the final decision to say goodbye to the sport. There is, they say, a lot of things to do, you need to pay attention to your son (who by that time was already 22 years old), and indeed, enough already.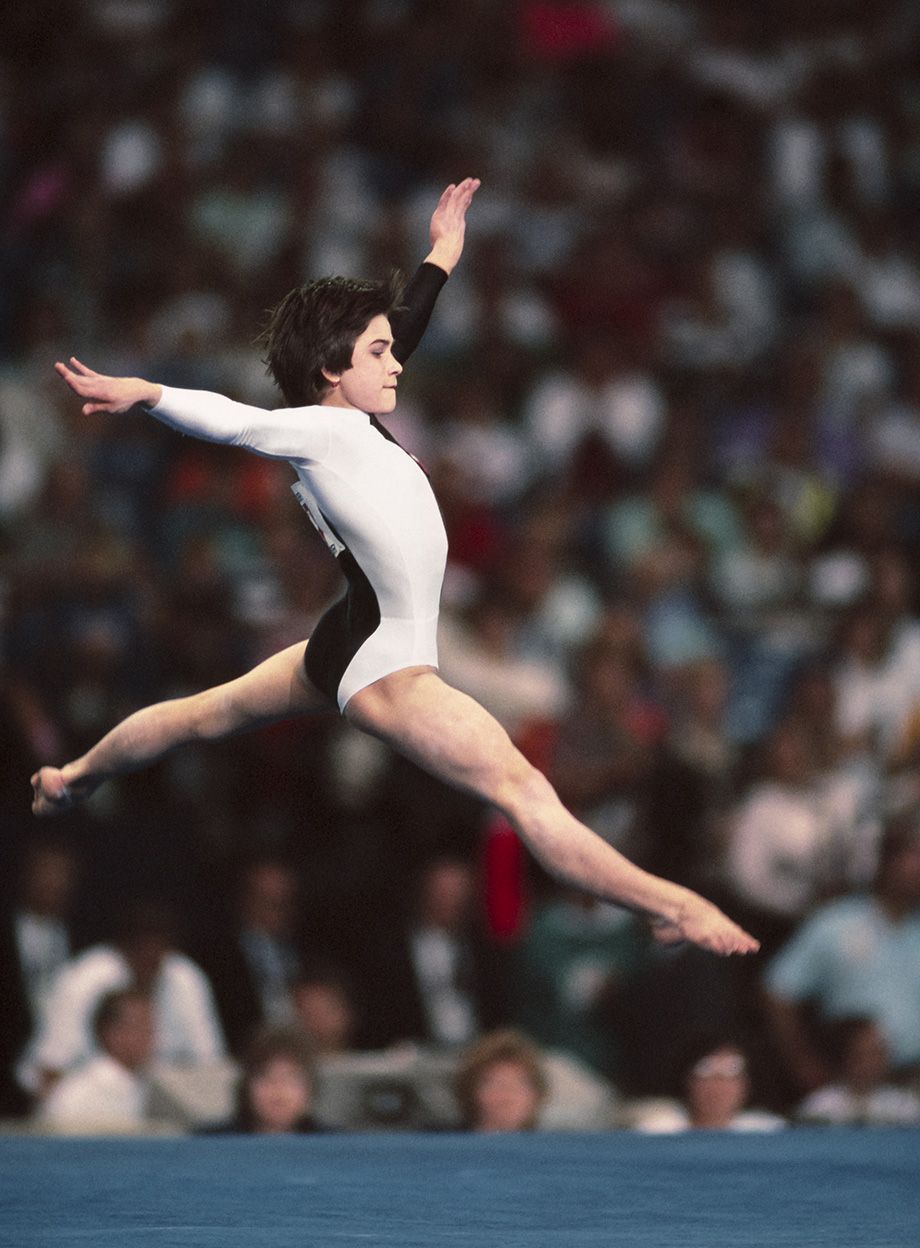 Oksana Chusovitina in 1992 at the Olympics in Barcelona
Photo: Getty Images
Chusovitina won her Olympic gold in 1992 in Barcelona as part of the Unified Team. 30 years ago! And after 16 years in Beijing 2008, she took Olympic silver in the vault, playing for the German national team.
There were world champion titles, medals of European championships, victories in the World Cup in her career.
Many times she announced her retirement from big sport in exactly the same words that she said after Tokyo, but each time she returned.
"Age athlete needs to not be ridiculed"
In the spring of 2012, in an interview with PROSport magazine, Chusovitina said:
"An aged athlete needs to be believed in, and not spread rot – now, you are already old, you can't do anything. I train less than 25. Once a day, 2.5-3 hours. When I don't feel like it, I don't go to the gym. I now need more time to get into shape. And I get more tired. From moving, for example. Why is it possible to perform at a high level? I think it's just that no one has tried to stay in gymnastics for so long. Don't know. I like to go to the gym, I do it with pleasure. Every day I set a new goal.
In the same interview, she emphasized that if in the 1990s, after the collapse of the USSR, she had moved to the Russian national team, she would have ended her career long ago. She would just have to do it.
"I would have been kicked out of the team a long time ago. Or maybe I could finish it myself. There is another level. Recently, with the Uzbek team, we were preparing for the Krugloy. I understand that there are no individual plans. Everyone is supposed to do three workouts a day – there will be three. And all the time in the hall someone is crying, someone is whining. I looked like this for a couple of days and realized: this is not for me, "said 37-year-old Chusovitina.
"As soon as I feel tired, I turn around and leave"
And in 2017, when we talked to Oksana, making material for the Brotherhood of the End special project about the very Olympics in Barcelona, ​​she said that she had become much stronger as a gymnast, despite her age.
"If you compare the current me and the one that performed in Barcelona, ​​this is heaven and earth. I constantly increase the complexity of the jumps and adapt the loads to my body. It's just not the time for these jumps yet, I practice them in training. I don't feel my age at all. But if they offer me an Olympic medal "in aggregate", I do not agree. I would like to win an Olympic award for Uzbekistan, but so that it does not become some kind of boundary, after which it is no longer possible to perform, "said Chusovitina.
Nothing has changed since then. Unless Oksana managed to once again announce her retirement and return again. In March 2022, at the age of 46 (!) Chusovitina won the World Cup stage in Doha, ahead of, among other things, the Olympic champion from Russia Victoria Listunova.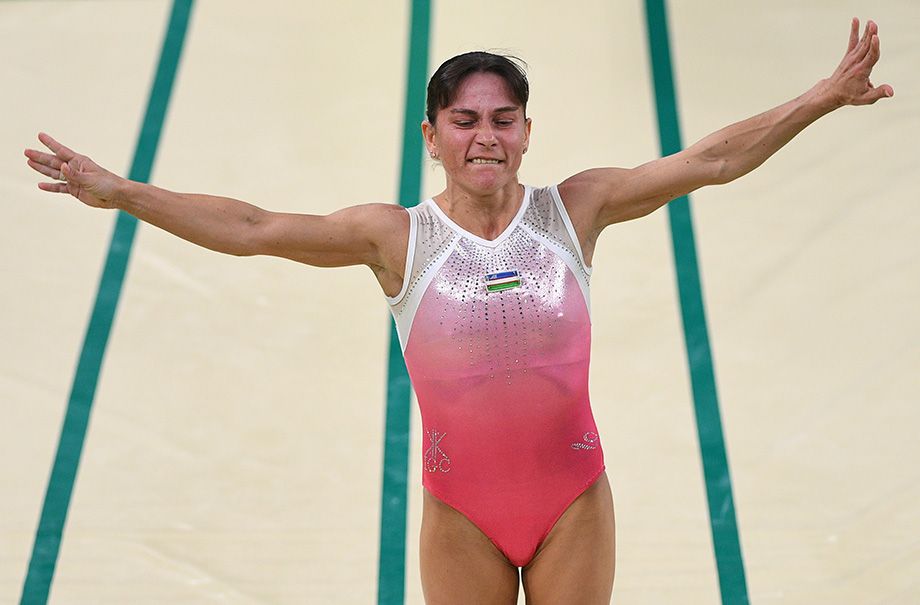 Oksana Chusovitina after winning the KM-2022 in Doha
Photo: Getty RIA Novosti
The head coach of the Russian national team, Valentina Rodionenko, was skeptical about Chusovitina's decision to continue her career until Paris, noting that the age-old athlete has no chance of winning a medal. Valentina Alexandrovna is probably right. But only the athlete herself can decide what to do next.
"As soon as I feel tired or I don't feel like doing it anymore, I will turn around and leave," Chusovitina said five years ago.
Apparently, this moment has not yet come.