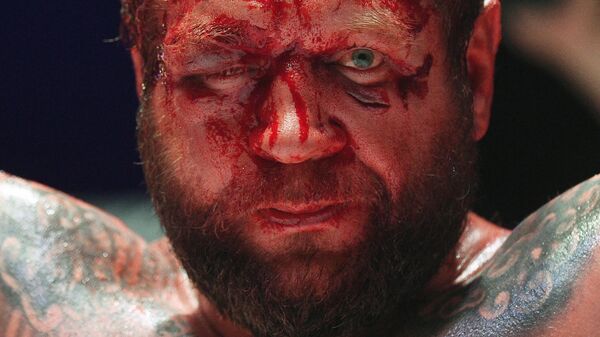 Film about MMA fighter Alexander Emelianenko put up for sale for 50 million rubles
MOSCOW, May 11 – A biopic directed by Valeria Gai Germanika about mixed martial arts fighter (MMA) Alexander Emelianenko is up for sale.
In October 2020, Gai Germanika announced that she had made a film about the Russian fighter Alexander Emelianenko.
"We shot a very cool film about Sasha Emelianenko. It will be just love, fire and blood. You definitely didn't expect such "meat" from me," Gai Germanika said, announcing the release of the film, in an interview with the YouTube channel Chimney.
The film can be bought for 50 million rubles.
Alexander Emelianenko is 40 years old, he is the younger brother of Fedor Emelianenko. He has 28 wins, eight losses and one draw in mixed martial arts.
.