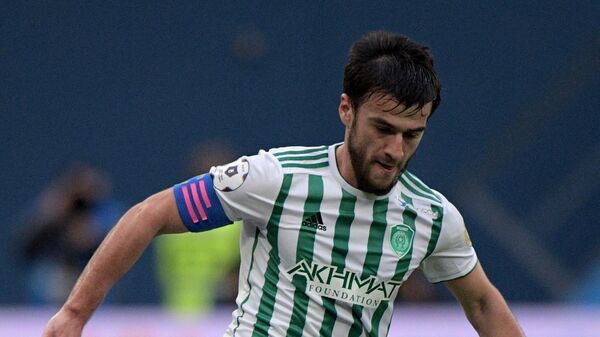 Players of "Akhmat" in the minority beat "Nizhny Novgorod" in the RPL match
MOSCOW, May 7 – Grozny "Akhmat" beat "Nizhny Novgorod" in the match of the 28th round of the Russian Football Championship.
The meeting, held in Nizhny Novgorod, ended with the score 1:0 in favor of the guests. The ball was scored by Alexander Troshechkin (74th minute). At the 53rd minute, referee Yan Bobrovsky showed a red card for rough play to Akhmat defender Rizvan Utsiev.
The match began with a moment of silence in memory of those who died during the Great Patriotic War, the 77th anniversary of which will be celebrated on May 9.
"Nizhny Novgorod" extended the series without a win to five matches (two draws, three defeats). Akhmat won a second victory in a row and guaranteed a place in the Russian Premier League (RPL) for the next season. Also, because of the victory of the Grozny club, Spartak Moscow retained its residence in the top division. In the standings of the championship of Russia "Akhmat" is in eighth place, scoring 38 points in 28 games, Nizhny Novgorod is in 11th place with 29 points.
In the next round, "Nizhny Novgorod" on May 13 will play away against "Sochi", "Akhmat" a day later will take the Samara "Wings of the Soviets".
.