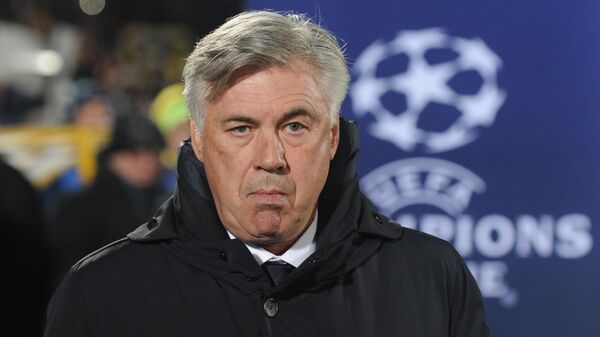 Ancelotti: Nobody expected Real Madrid to reach Champions League semi-finals
MOSCOW, 25 April – The head coach of the Spanish football club "Real" Carlo Ancelotti said at a press conference that no one expected the release of his team and "Villarreal" in the Champions League semi-finals.
On Tuesday, English "Manchester City" will take "Real" in the first semi-final match of the Champions League. Liverpool will play Villarreal on Wednesday.
"There are two teams that weren't expected to reach the semi-finals, they are Villarreal and Real Madrid. We are very happy to reach this stage, Madrid will always fight 100%," Ancelotti was quoted by the club's website as saying.
"It is clear that we will not decide the outcome of the confrontation tomorrow, everything will happen at the Santiago Bernabeu. I have doubts whether to play three or two forwards: Rodrigo and Eduardo Camavinga are in good shape. They put a lot of effort. is considered sufficient success for us.Our goal is to be in the final, because when it comes to the final, in most cases Real Madrid wins, "said the coach.
The Italian specialist said that the participation in the match of defender David Alaba and midfielder Casemiro is questionable.
.