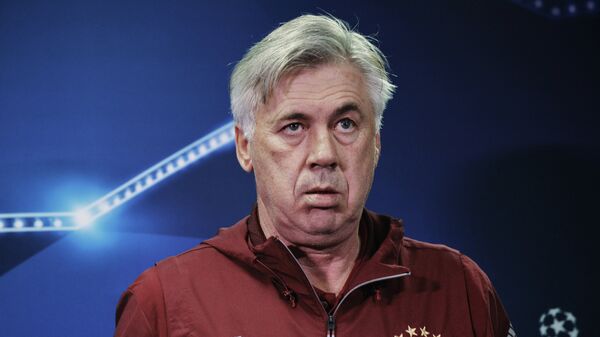 Carlo Ancelotti: I'll stay at Real Madrid until I'm 80 if I don't go crazy
MOSCOW, May 7 – Real Madrid head coach Carlo Ancelotti has said he is ready to work in the team until the age of 80.
Real Madrid beat Manchester City 3-1 on Wednesday in the second leg of the Champions League semi-final to advance to the final. Previously, the club for the 35th time in its history became the champion of Spain. Ancelotti has won league titles as head coach in the top five European leagues.
"If everything goes well, I'll stay at Real Madrid until I'm 80, if I don't go crazy. When I leave Madrid, it will be possible to think about ending my career. It will be very difficult to find a club better than this," Marca, 62, quoted Ancelotti as saying. .
"I think after Real Madrid there will be nothing more. I want to spend a lot of time here and then I will be first a husband, then a grandfather, and thirdly a fan. I had a good time at Napoli, at Everton, but Madrid is Madrid," added the coach.
With the Madrid club, Ancelotti won six trophies. In total, he has 22 titles, including three times he won the Champions League.
.