In the text series The Shape of Success, we talk about sports and a healthy lifestyle with those who are passionate about their work and are truly successful in it. We are sure that sport is not always about sacrifices. He can fit into life in such a way that it becomes easier to achieve the goal.
Today, the actor and star of the TV series "Youth" Vlad Kanopka told us about his lifestyle. He knows how to keep both the body and the head in good shape. Knows how to work hard, but find time and energy for training. And most importantly – how not to quit what you started and achieve your own.

Vlad Kanopka
theater and film actor
Tells why he left professional sports, but did not quit training.
About his hometown and moving to Moscow
I was born in Minsk, but when they ask me what nationality you are, I say that I was born in the USSR. He moved to Moscow in 2005, when he entered VGIK at the acting department. I was 17 years old, a new life, movement, prospects. I like it here, but I often visit my hometown too. My mother stayed there, so I go once a month.
It's generally cool to drive to Minsk for two or three days. A very pleasant European city, the entire historical center has been restored. During the war, Minsk, almost like Warsaw, was completely destroyed. There are about five historical buildings left there, the rest is semi-antique.
You can drive from Minsk to Warsaw in six hours. For example, my friends and I travel by car to Vilnius (the capital of Lithuania) in two hours. I advise you to visit, now everything is open. I myself have already traveled to about 25-30 countries. This is how I relax, this is my hobby. Money is not a pity for this.
About sport
In his youth, he was professionally involved in sports. At the age of five, my parents gave me to swim, but after two years I already quit classes. At the age of 15, he received a candidate master of sports in triathlon – this is running, swimming and cycling. Then I practiced a little more and scored.
And before that, he was engaged in pentathlon – fencing, shooting, swimming, running and equestrian sports. But I was bad at shooting. I was constantly nervous, I was a teenager – I could not concentrate. I was not the best of the best, and I didn't want to be average, there the fees are small. In general, I did not see myself as an athlete, and therefore entered the acting.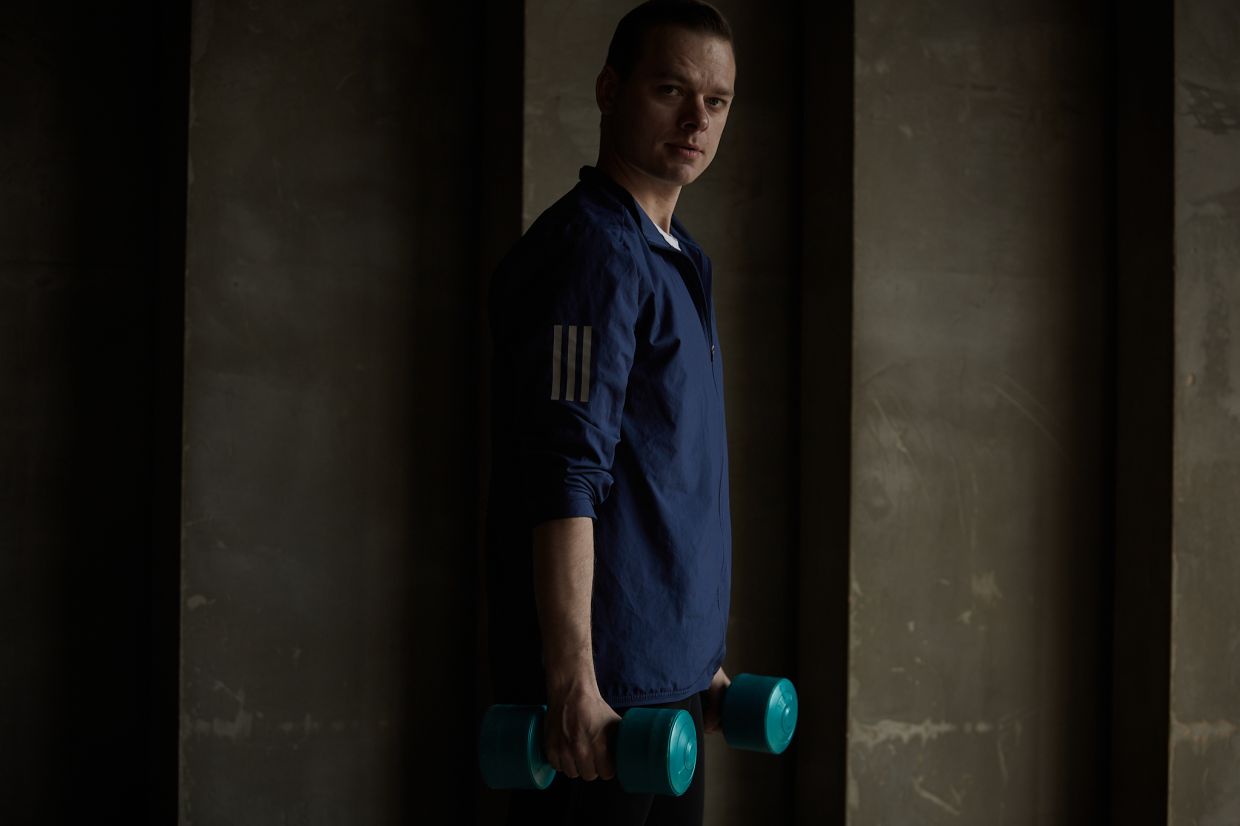 If I chose professional sports over my acting career, it would be football. I really like this sport, I support Barcelona. I dreamed of getting to the Camp Nou stadium and even drove to it, but never got there. I was an hour away from Barcelona, ​​where Barça were playing with Bayern. All seats were sold out, leaving only 250,000 rubles each. There's a crazy atmosphere, a lot of bars. And even those who did not get to the stadium were also sick. It was cool.
About stereotypes in sports
Any athletes are less erudite than, for example, engineers. This is judging by the total amount of erudition in a certain sports environment. When you have two workouts a day, of course, you will devote more time to sports. The body gets tired.
About training
I'm not extreme. I get a drive from novelty, knowledge, travel. I tried racing. Nice stuff, but not permanent. Never had a craving for such things. I don't even have a car, I don't like to drive. I travel on foot or by subway most of the time. Comfortable. Skiing, snowboarding is not my thing either. I like the heat, so I would like to try surfing. Meditation is also a cool thing, it calms the nervous system, but it's boring.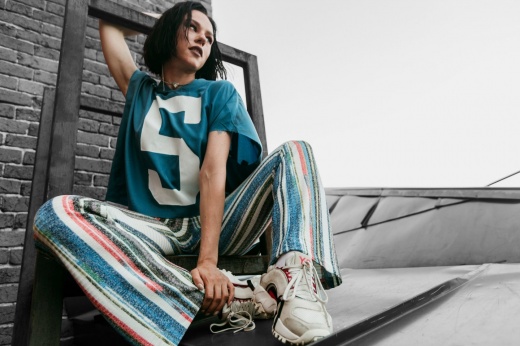 Katya IOWA: I try not to blame myself for skipping classes
I train three times a week. Sport disciplines, and discipline is a cool thing for any kind of activity. For the last year and a half I have been doing it at home, just for tone and energy. I do push-ups, I pump the press, I can go for a run on the street, there is a bike in the apartment. I usually do about an hour. Before that, I went to the gym, but there you work for the masses and get very tired. You come home exhausted, you want to sleep, you fly out for half a day.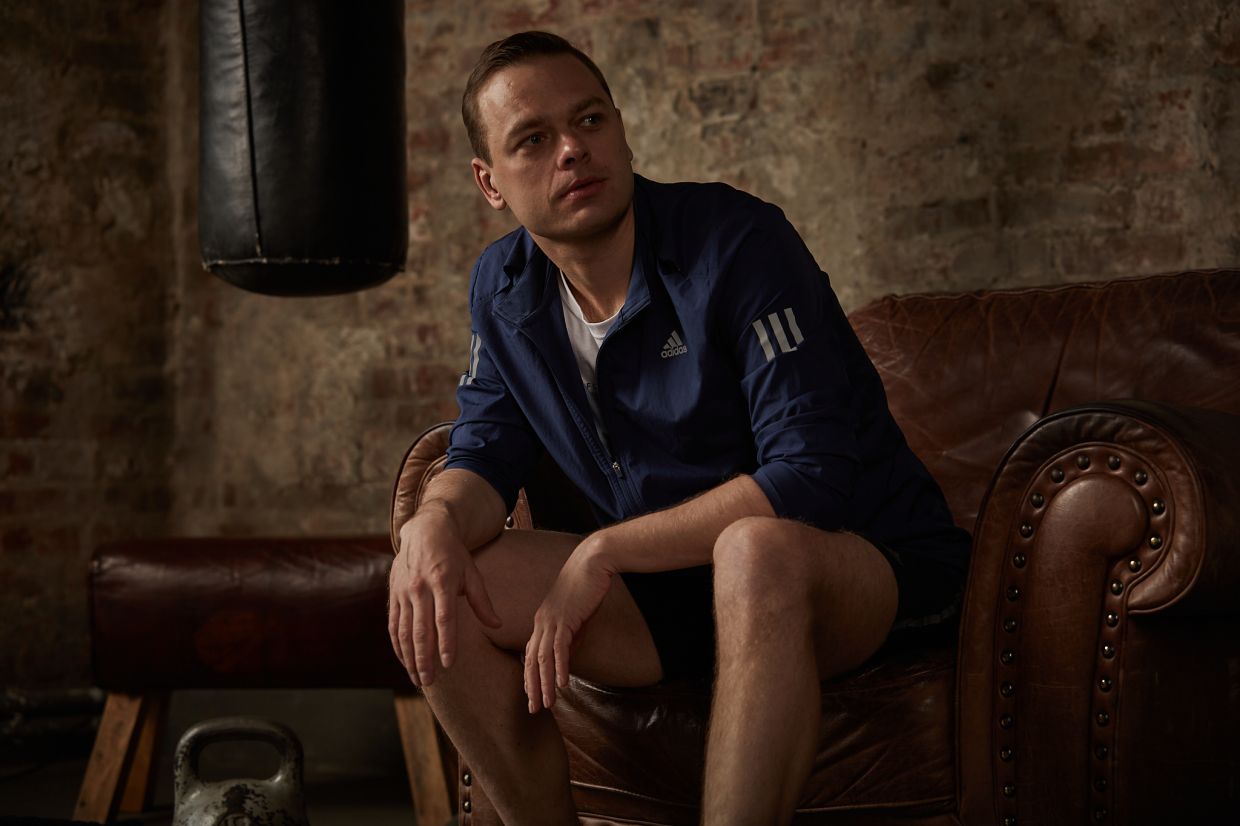 Always been a jerk, never been a swollen pig. Since childhood, he was thin, because he was involved in athletics. When I once gained weight, I reached 89 kg. Then he dried up to 84 kg. Later, filming began for three months, he abandoned everything and dropped again to 77 kg.
My body is gaining weight very hard. In adolescence, there was a period when he was chubby. Then the metabolism accelerated, sports appeared in my life, and I lost weight. Now I just keep my tone, I don't swim with fat. After 30 years, you need to especially support yourself.
About daily routine and nutrition
I don't like to sleep until noon. I get up at 9:00-9:30. I sleep eight to nine hours, this is very important. If I don't get enough sleep, my brain doesn't work. When I have work, I make sure to take time to sleep. Without this, a long filming project cannot be mastered.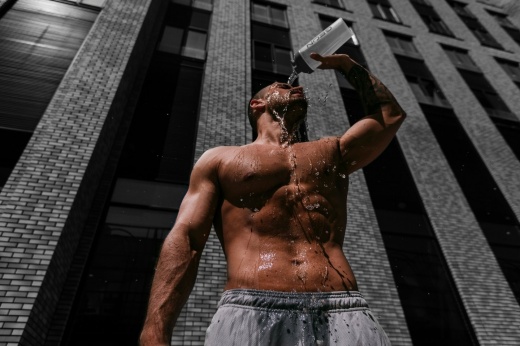 Rustam Mayer: I'm ready to gain the same weight again and lose it again
I rarely eat in cafes, I cook myself. It's a shame to waste time and money. I always have breakfast at home, without it there is no energy. I usually make oatmeal, add nuts, cheese. And when the porridge gets bored, I turn to eggs with bacon and bread.
Variety is important everywhere – both in training and in food there should be novelty. Everything gets fed up sooner or later, the brain gets used to everything.
If I go to a meeting, then I dine, of course, in the city. And I make dinner light – usually it's cottage cheese, I throw in squirrels. On the set, in general, lafa, there is usually a classic film feed, several types of dishes – first, second and salad. As for drinks, I used to drink coffee, but my nervous system responds well to these stimulants, it makes me sick, so I switched to green tea.
I try to eat right, but I also eat fast food. I don't really limit myself in food, except that before filming I sometimes switch to rice with breast. I can afford to drink alcohol at the end of the week. And so that in the middle of the week to drink wine, to relax – there is no such thing. I never wanted to smoke either.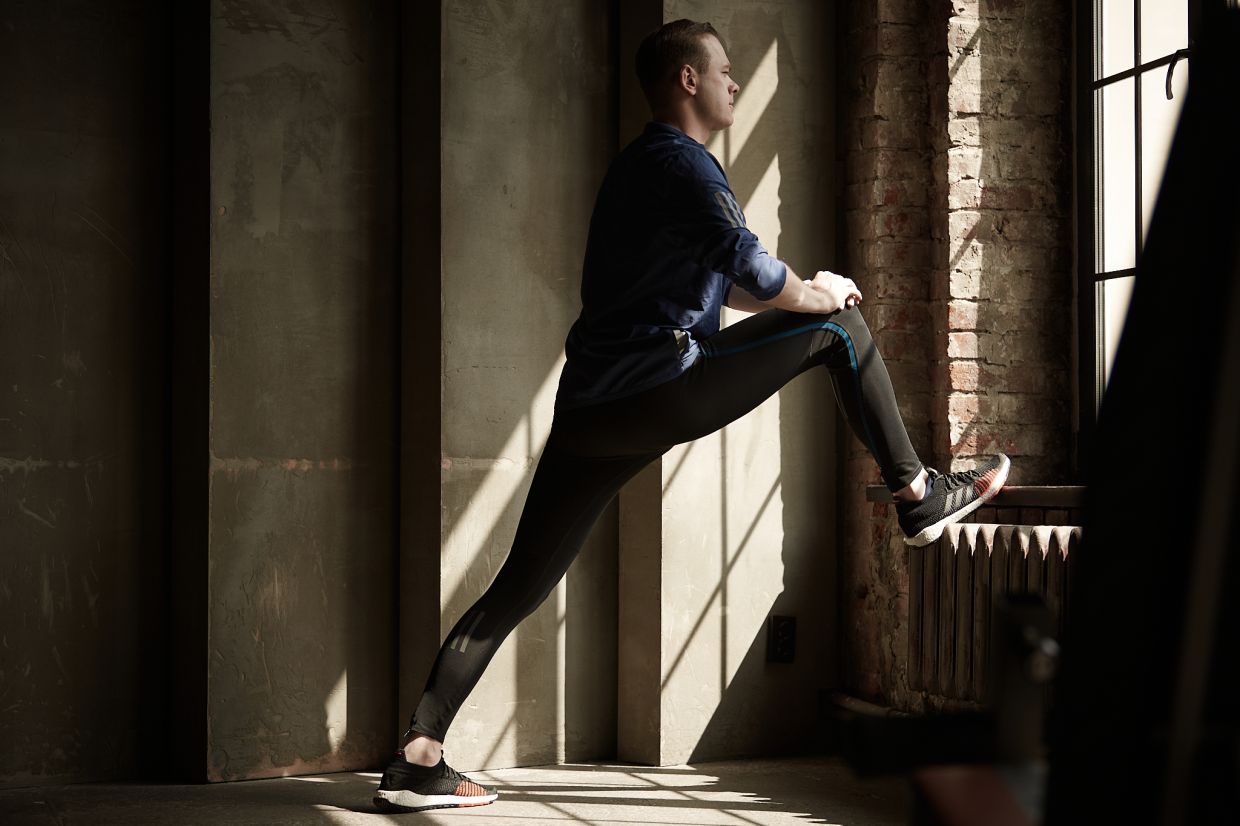 I am from Belarus and I love potatoes. We have a huge number of fields, the agricultural sector is developed, so they grow a lot of potatoes. I love her in any form: mashed potatoes, baby potatoes, at the stake.
About acting and new projects
After Molodezhka, I don't follow hockey. I look only at the national team level. I didn't want to continue playing after filming either, I like football more. Hockey is a cool story, but only for the series, nothing more. Before the start of the first season (and the next ones too) there were two or three months of training three times a week. They were held in Krasnogorsk in "Snezhkom". None of the actors really knew how to skate, so during the filming they also continued to learn on the ice.
In three months, we dashed off so much that it was already possible to skate and think only about acting. All hockey, of course, was done by understudies, but by the third season we were more or less on skates. Those who did not know how to ride, were filmed only in close-ups, and understudies already performed on general and medium ones.
For the sake of a role in a movie, he is ready to go to great lengths. If the role is worthwhile, I can gain weight, but not more than 20 kg. Ready to pierce your nose, learn to smoke.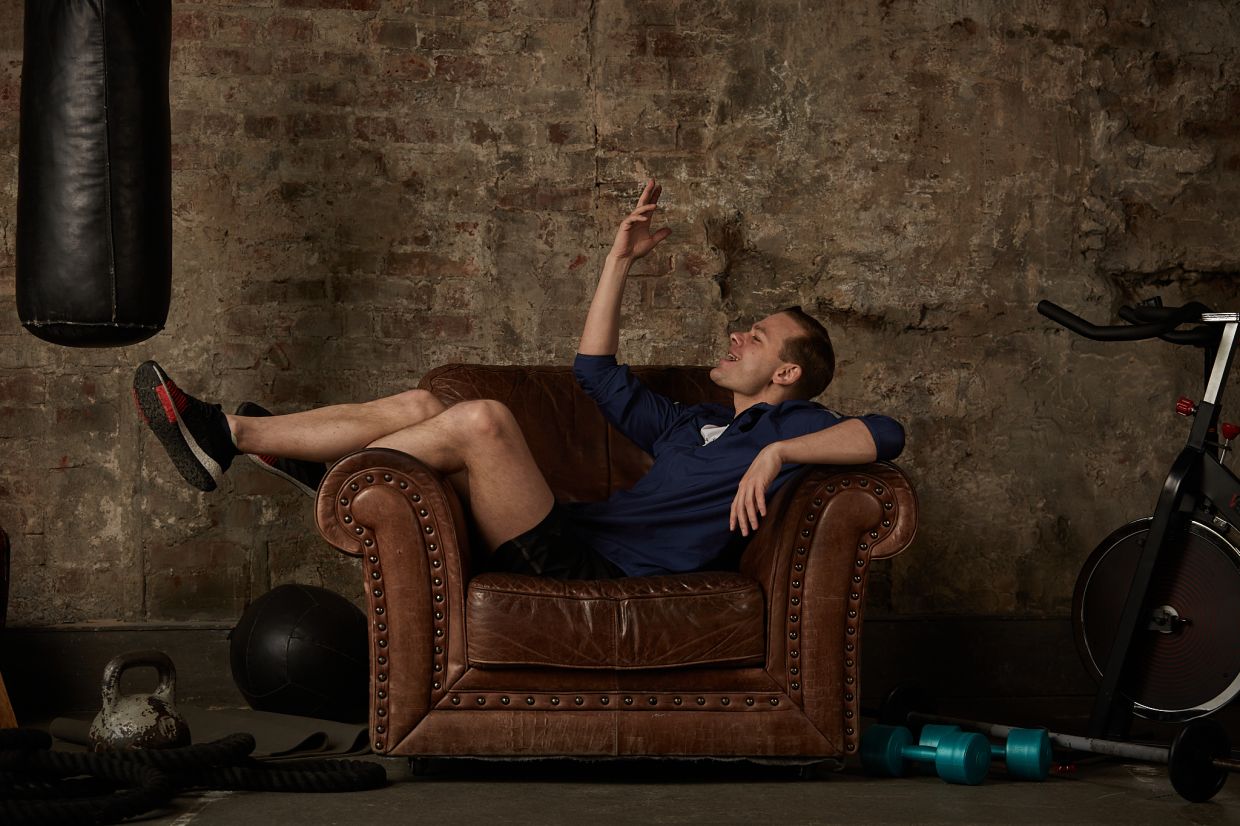 Now I'm working on a project of my production Kapibara Production. It's called Boanthropy. This is a short film, 18 minutes of history, a festival thing. The genre is social absurdity. A person turns into a cow under the pressure of society. I'm actually a producer and actor there – the main role, I play a veterinarian. I really like that actors can now be the creators of the process.
Don't expect anything or anyone. Take it and do what you like, yourself.
My idea, but I developed it with the guys, partners. It remains to finish a little and we will advance. Shooting yourself is a little wider and more difficult, but still cool.
About personal life
For 33 years, everything has already happened. I am no longer afraid of anything. What will be will be. And so, everything is fine on the personal front, regularly.
All polygamous – both men and women. It's just a matter of degree – girls are smaller, guys are bigger. By nature, we are all polygamous, but socially we are monogamous, which is why conflicts arise in contrast. You need to keep a balance.
I'm attracted to athletic girls. Gymnasts, swimmers, for example. But that's not the point. A person takes charisma, charm, live energy. Even if he is ugly and has no figure.
I appreciate humor in my partner. This is the ability and sign of a developed intellect, when you can create and put words into a structure that did not exist before you. There is such a hypothesis that in this way the female can determine the intelligence of the male, good genes and that he will have the best offspring.
About life goals and dreams
I don't rely on intuition. To achieve something, you need to slow down your emotional reaction and analyze the situation. Then think about what needs to be done so that this does not happen again and everything works out. You may need help from more experienced people. It is important to take knowledge from those who can give it to you.
It's hard for me to be aggressive. In my profession, there is already increased emotionality, so I slow down in life. I'm not a robot. If I start, I try to think rationally. But it's hard to make me so hot, unless it's necessary for the role.
Some irritants that plunge others into despondency usually do not hurt me. I am stress-resistant, I have good brain chemistry. Thanks to parents. Eight hours of sleep and breakfast are enough for me to be active.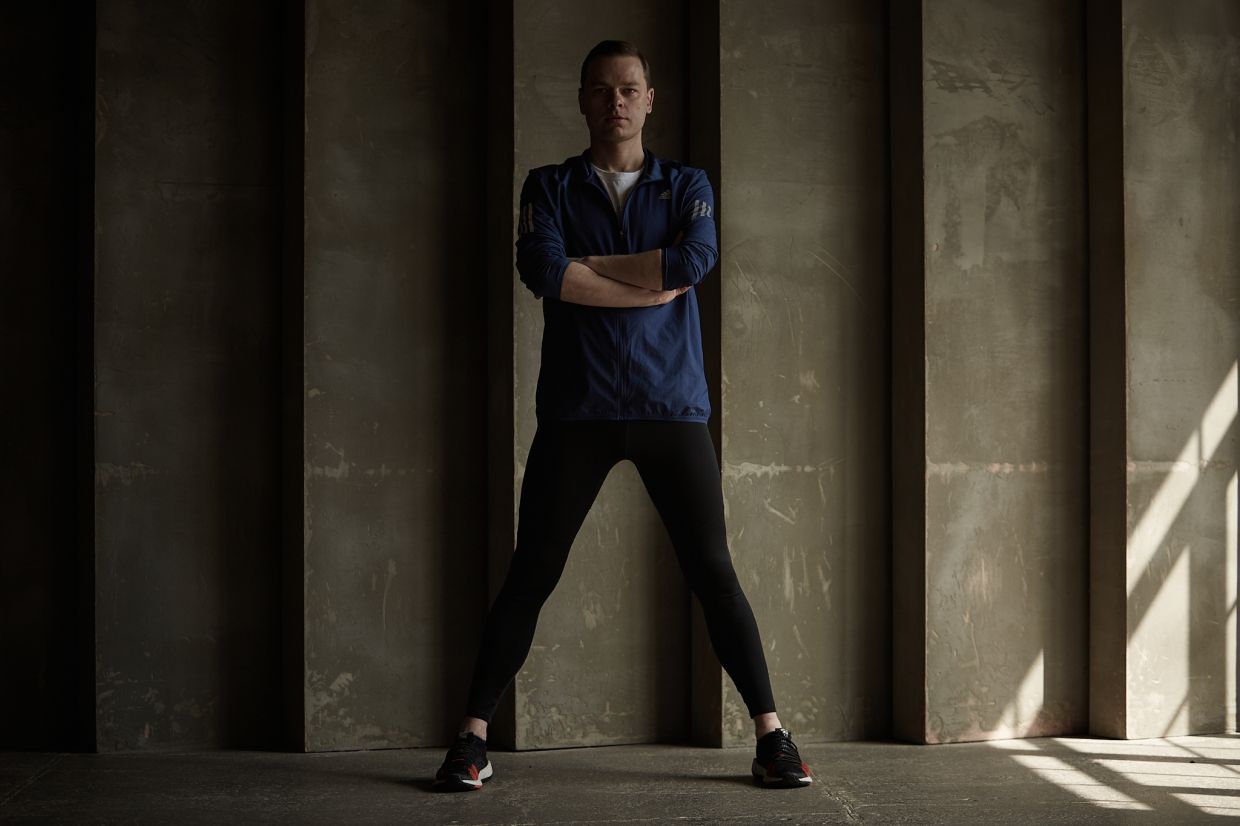 I have never had depression. I know people who do not release the hormone of joy, this is a malfunction in brain chemistry. I have never had this. It happens, I get discouraged, of course, but not for long. I pick myself up right away and move on. The brain responds to movement – went, ran, dopamine stood out.
If you do nothing, then it will not be better. And if it doesn't get better, then what's the point in being in this state? You have to get out of it.
I always go for novelty. When you unconsciously see a new stimulus, your mood immediately rises. When you move, try new things, the brain gives out positive energy. Books, pictures, movies are good distractions from problems. Alcohol is definitely not my topic, you wake up in the morning and it only gets worse.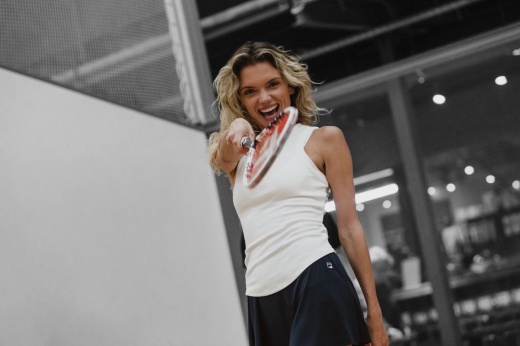 "I was such a satisfying hamster": Valeria Dergileva – about intuitive healthy lifestyle, sports and willpower
How to stop spinning like a squirrel in a wheel? Take at least half an hour of new information, a new kind of activity. Start studying architecture, fine arts, history, whatever. Now everything is there, wonderful free lectures, educational courses.
I dream of shooting good projects and being a happy person. To do this, you need to satisfy all your needs. I'm 34 years old. This is the stage when everything works out. Of course, more is possible, but what is, is. There is time, everything can be achieved.