On April 24, Andrei Rublev took the third title of the season: in the final of Belgrade No. 8 of the ATP rating, he beat Novak Djokovic for the first time and caught up with the Serb in personal meetings – 1-1. From Serbia, Andrei went to Barcelona, ​​but on Wednesday, April 27, he plans to get to Madrid by train – on May 5, the Masters will start there.
After the victory in Belgrade, Rublev told the "Championship" whether Novak Djokovic would return to the previous level and whether he would strive to become the first racket of the world. In addition, Andrey remembered the musical experience of his youth – a cover of a One Direction song.
"Play a couple of meetings, win against good players, and then everything will quickly get better" – victory over Djokovic and return of the Serb to the peak
– A couple of days have passed since the winning match. Do you still have flashbacks of the meeting with Djokovic in your head?
— Looking in what format. If it's just a memory of having a great week, then yes. There are some moments that remain in my head. Just thinking or remembering, scrolling in your head what happened to win against Novak in the final – there is no such thing.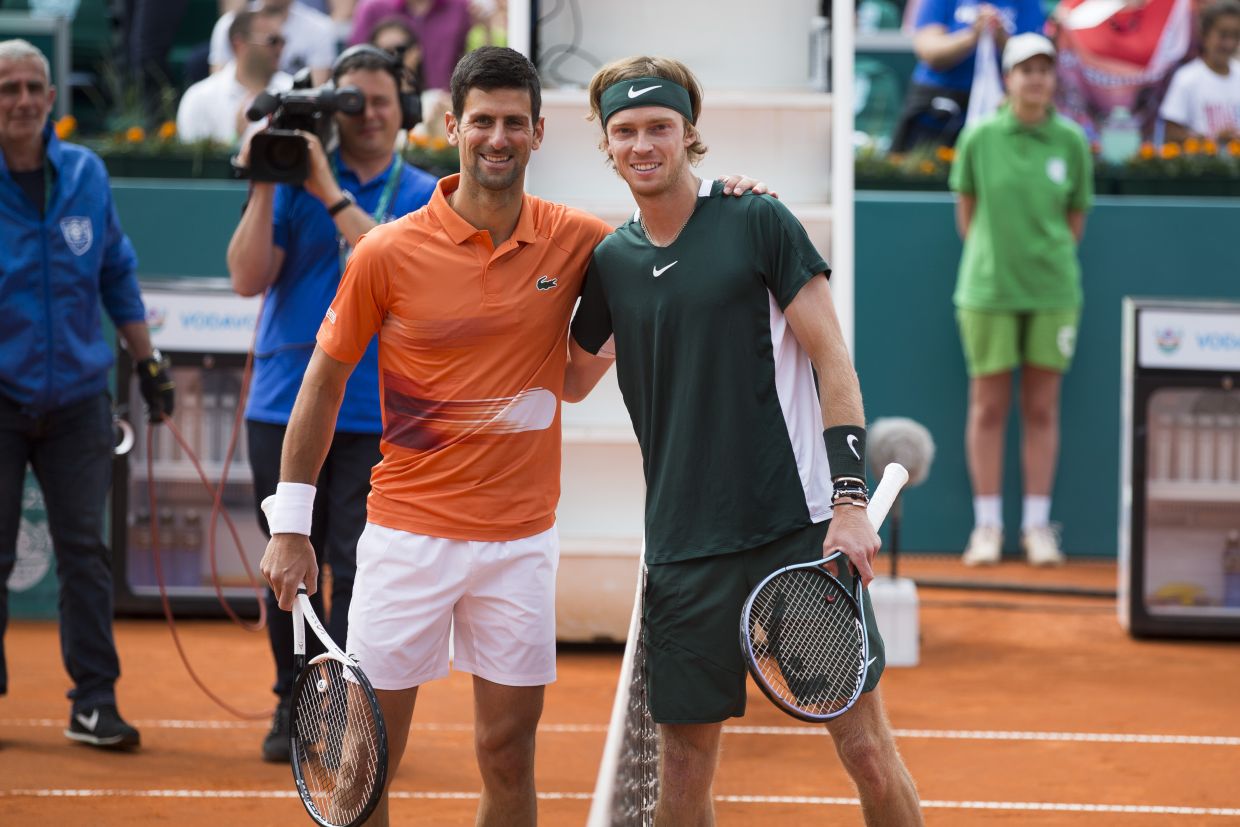 Novak Djokovic and Andrey Rublev
Photo: Getty Images
– How long do you usually live in winning matches, given the schedule?
– Due to the busy schedule, it almost does not work out. Plus, I myself do not like to live victorious matches. Belgrade is the only recent tournament where I remember the title: when you can calmly go to dinner in the evening, and you don't have to get up early the next day – the flight is in the evening. The only evening when you could enjoy it. Before that, you had to immediately go to the airport after the finals or at three in the morning to take a plane from tournament to tournament.
— How did you spend the championship night in Belgrade?
– In fact, calmly: dinner with the coach and that's it. Already further returned to the room and slept. A couple of calls, personal congratulations.
– Is this final with Nole a reason for pride?
– Look at the pride. If healthy, then it turned out to win the title, the match, because it was not easy. It also coincided that physically Novak could no longer, he was completely tired. But in order to get to this point, not to freak out and not lose further, I am very happy for these moments.
– And in life, when was the last time they said to themselves: "Oh, well done!"
– If with sarcasm. Usually, when I did something stupid, I can say: "Here I am handsome." Break something, smash something. Then yes.

Here is a handsome man! Rublev hung Djokovic "steering wheel" in Belgrade and took away the title
– Even off the court?
– Not on purpose. By chance in companies, when the hands are crooked: they will ask for help or pass something at the table, and instead of helping, I will do some nonsense.
– By the way, you yourself recently lost "at zero" to Nick Kyrgios in Miami. How much do you experience unexpected setbacks?
– Defeats are much harder and last longer. Watching a match. If I know that I gave my all, I did everything I could on my own – then ok. And when I know that I lost, because I myself became stupid, I couldn't cope with my emotions, because of my nerves and some kind of insane desire to win, then I start to blame myself. Self-eating begins.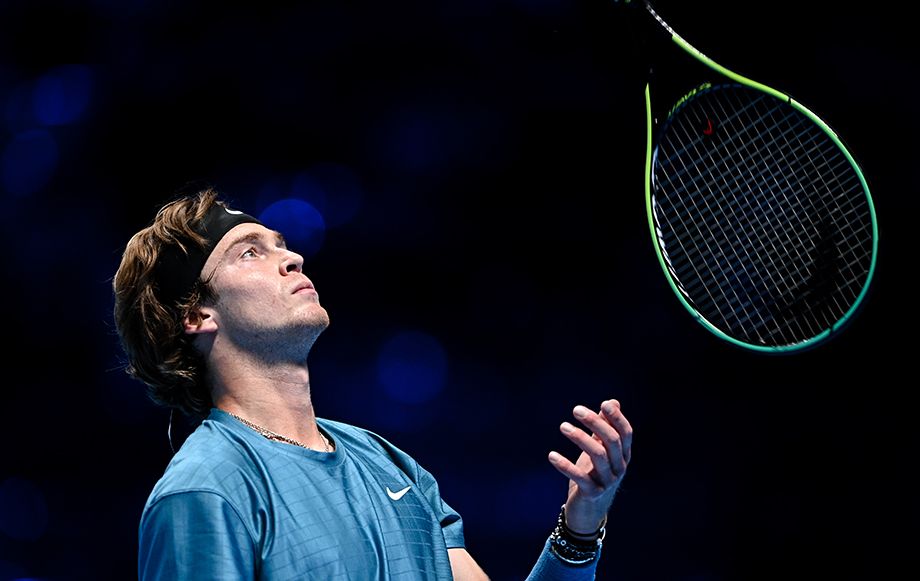 Andrey Rublev
Photo: RIA Novosti
– In what way do you think the Serb has weakened after almost three months of absence? Feeling the game and the ball, reaction, physics?
– No, it has nothing to do with the feeling of the ball or physics. It's more psychological. When you're under pressure, you don't know if you can play at all or not. Then the covid rules are abruptly canceled, you understand that there will be an opportunity to play the season. But for the most part he did not perform, but was in these experiences. And if you start playing at the first tournament in the UAE, Monte Carlo at number 1, then your expectations are too high. But you did not play, there is no rhythm – it is quickly lost. I'm sure when he trains, it's perfect to catch the confidence for the match. Play a couple of meetings, win against good players, and then it will all work out quickly.
For example, when my season ends, and there are four weeks before the next one, then even this month is an abyss. No matter how hard you train and no matter what form you get, the first tournament is very exciting and hard to pass. It's like you haven't played in a long time.
– Did the race for the ATP rating, the pressure from Daniil Medvedev affect?
– I think he is no longer playing for the first line, as he broke the record. Now for him the most important thing is the number of Grand Slams. I did not talk to him, but if you think logically.
"Is it because of the image or do they have a different opinion?" – the indifference of Federer and Nadal
– The eternal question: who will take more TBSH?
– It is very difficult to answer. Federer will already be hard, so either Nadal or Djokovic. And which of them is like betting on roulette.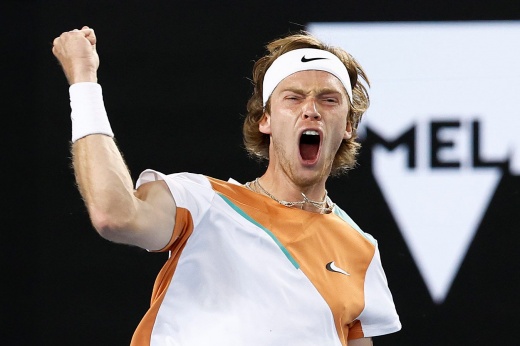 Rublev beat the Big Three! All Russian victories over Djokovic, Nadal and Federer
– Victory over Federer in Cincinnati 2019, over Rafa – in Monte Carlo 2021, Novak – in Belgrade 2022. Are these matches against Big 3 special so far or is the feeling fading?
– In any case, these are special matches, as they were at different times and at different stages of life. God forbid, then it will be possible to fight against top players and win. It will always be a special feeling, because it is some kind of indicator that perhaps there is potential for improvement, for example, to stand higher in the rankings. Plus, the goals are big: I want to climb higher and higher, try to reach #1 ATP. If you want to become the first in the ranking, you need to be able to beat top players.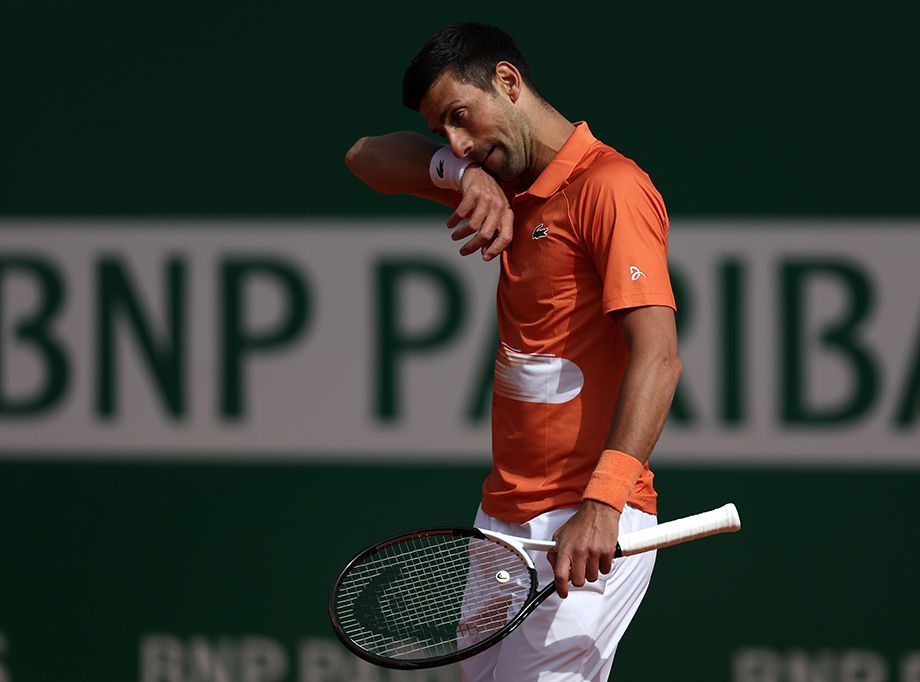 Novak Djokovic
Photo: Julian Finney/Getty Images
– It seems that from the trio Novak is closest to the Russians. Do you feel any support in his face?
– I don't even know any of them close enough to call friends and talk about some things. But rather good sports relations: we can easily talk in the locker room. There is respect.
Why do you think Federer and Nadal refrain from expressing their opinion on sensitive but fundamental issues? Although they enjoy great prestige.
– Honestly I do not know. No guesswork. It's probably best to ask them that question. I do not want to throw an extra guess to misinform. Is it because of the image or do they have a different opinion? Don't know.
"I listened to various Eminem albums in Serbia. In Miami or Monte Carlo – Tokio Hotel "- favorite genres and musical group of youth
– You already have about 28 matches for the season. Looking to play the most again?
– It was never a priority to play the most. I even plan to play less than last year. Let's see further. If the results are good, it will not be necessary to play everything in a row.
– Medvedev, for example, said that he would definitely not sacrifice sleep for the sake of football or some kind of toy on the console, because it affects the game. Does attitude to health change with age and professional growth?
"I never really liked video games. The problem, yes, is elsewhere. I have already begun to struggle with this: not to sit too much on the phone. When there are tournaments and a training period, I want to at least somehow observe the regimen so that I can give all my best at 100%.
– YouTube, instant messengers?
– Sometimes you don't even need to look at anything, but still the habit of stopping by is not clear why there is.
By the way, recently your video for One Direction's cover on Youtube gained the first 100,000 views. Follow?
– No, to be honest, I didn't open it, I didn't follow it. I have nothing to be happy about. I didn't have a goal. If it was, then I would follow, come in, check. It just happened. I wanted to see how it happens in the studio, how the song is recorded. The guys agreed to give a small piece of text. This was not a project. I ended up there by chance out of curiosity. It would not matter: with or without me. It was just interesting how projects are recorded in the studio: these guitars and drums live.
– Are these guys Muscovites? Do you keep in touch?
– Friends from Moscow. Not to say that we are friends or see each other. I know them because they used to play tennis when they were kids.
Are they musicians?
No, definitely not musicians. I think that they spar someone, they work as coaches.
– In an interview in 2019, you said that you listen to Iron Maiden, Dio and Halloween. How did the change in taste happen so drastically?
There was no change in tastes. I have loved these bands since childhood. And I like pop, like Justin Bieber. Recently, his new one went to a concert. I like all music, all genres.
Alcaraz listens to Eye of the Tiger by American rock band Survivor before the match, Nadal listens to classical music. And you?
– Depends on mood. Each week or tournament can be a completely different genre, performer. For example, in Serbia, when I went to the courts and back, I listened to different Eminem albums. In Miami or Monte Carlo – Tokio Hotel. Depends on the mood.
I listen all the time on the road. Never before a match. To prepare for the meeting, I, on the contrary, do not listen to music. I do not like. She doesn't seem to be in the right place.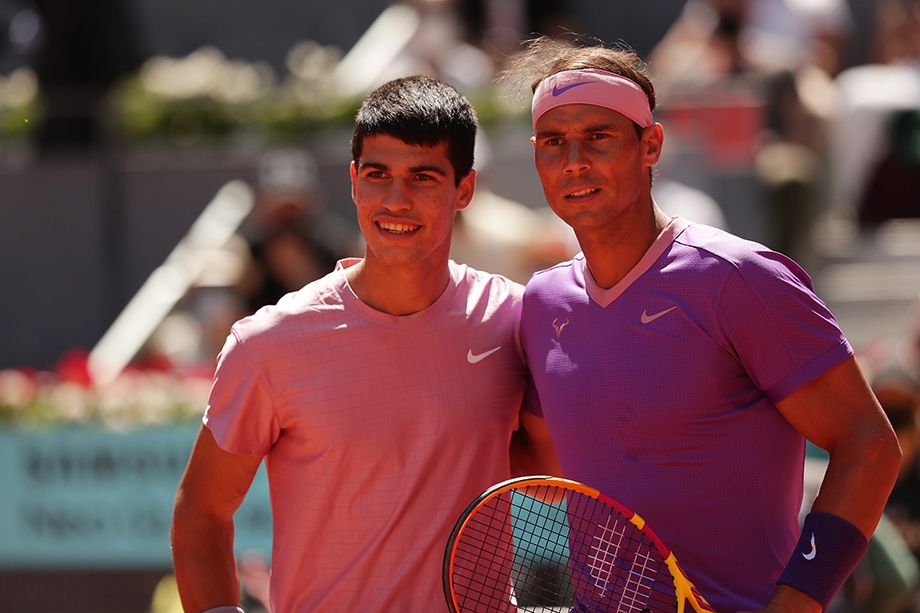 Rafael Nadal
Photo: Gonzalo Arroyo Moreno/Getty Images
"Every player engages in self-deception for the best result or performance" – fears of tennis players
"Behind the scenes, you are the king of the Five Hundreds. Does he himself have an explanation why he doesn't go to bigger tournaments: go beyond the 1/4 finals of the TBSH or conquer the Masters?
– It comes from a crazy desire, a desire to prove oneself, to achieve something more. Because of this, somewhere in larger tournaments, at key moments, this desire does not allow to cope with emotions. They are out of control. In Indian Wells, there was a chance to take the title, where, due to his emotions, he did not win the match that he could. When Nadal played with a cracked rib in the final, there would have been every chance of winning that Masters. In 2021, I lost two finals because I could not cope with my emotions. Problems are not in terms of the game, you need to be more calm in approaching tournaments.
– The life principle "no expectations – no disappointments" does not work?
– In any case, each player is engaged in self-deception for his best result or performance. Someone likes to bandage themselves once again, wrap something up to relieve pressure or experience. Allegedly, something is bothering him, but it's okay if he loses, because he doesn't feel 100% physically. Thus, they relieve pressure. Someone likes to say that he does not care, he is not interested in the result. It takes the pressure off. Everyone is self-deprecating. I try not to think about expectations and engage in such self-deception. Even if someone doesn't admit it, it's true.