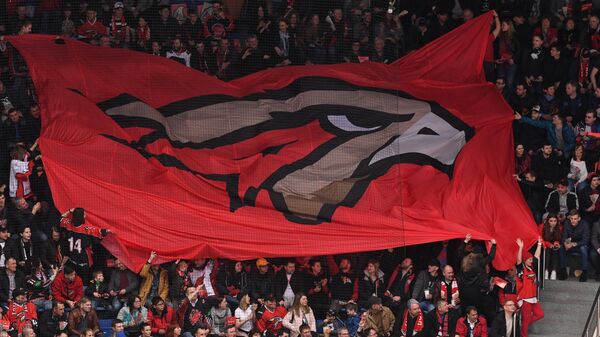 The new stadium "Avangard" in Omsk was named "G-Drive Arena"
St. Petersburg, June 16 – The new ice arena in Omsk will be called the G-Drive Arena, Governor of the Omsk Region Alexander Burkov, Chairman of the Board of Gazprom Neft Alexander Dyukov and Chairman of the Board of Directors of the Omsk Avangard hockey club Alexander said at the St. Petersburg International Economic Forum (SPIEF) Krylov.
The new ice complex will become the home arena for HC Avangard. The technical readiness of the facility is 80%. Earlier it was reported that the arena should be commissioned by September 1.
Built in 2007, Arena Omsk fell into disrepair in the fall of 2018. It was assumed that the new arena, erected on the site of the demolished sports palace, will host matches of the World Youth Ice Hockey Championship. The tournament was supposed to be held from December 26 to January 5, 2023 in Novosibirsk and Omsk, however, due to the situation in Ukraine, the board of the International Ice Hockey Federation (IIHF) deprived Russia of the right to host the World Cup.
XXV SPIEF is taking place in St. Petersburg on June 15-18. acts as an information partner of the forum.
.