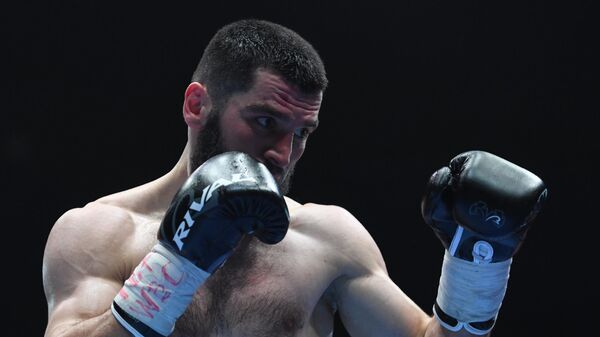 Artur Beterbiev introduced as Canadian ahead of Joe Smith Jr fight
MOSCOW, June 19 – /strong>. Undefeated Russian Artur Beterbiev was presented as a Canadian by American broadcaster ESPN on the eve of a victorious unification fight against US boxer Joe Smith Jr.
A native of Dagestan, he has Russian and Canadian citizenship. The boxer has been living in North America since the start of his professional career (2013).
Note that Beterbiev entered the fight without a flag.
.