Beterbiev banned Akhmat patches. The boxer answered with the motto of the club immediately after the fight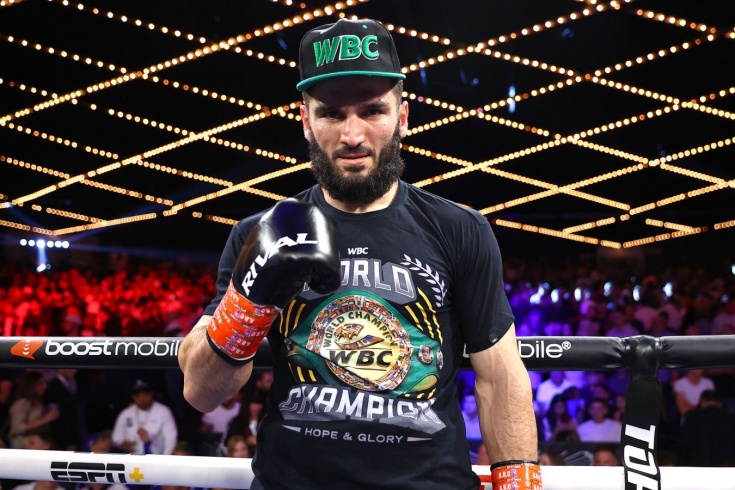 It is unlikely that Artur will have misunderstandings with the head of Chechnya.
On the morning of June 19 in New York at the Madison Square Garden stadium, the WBC and IBF light heavyweight champion Artur Beterbiev fought the WBO belt holder Joe Smith Jr. The fight ended with a technical knockout in the second round, and the Russian fighter entered the fight in the USA without a tricolor, and also without stripes of the Akhmat fight club.
Earlier, WBC President Mauricio Suleiman categorically stated that he would not allow representatives of Russia to fight for the titles of his organization. Suleiman hinted that it is enough for Beterbiev to pretend that he represents Canada, and then he will be allowed to defend the title. Promoter Bob Arum acted differently – the boxers simply entered the ring without flags.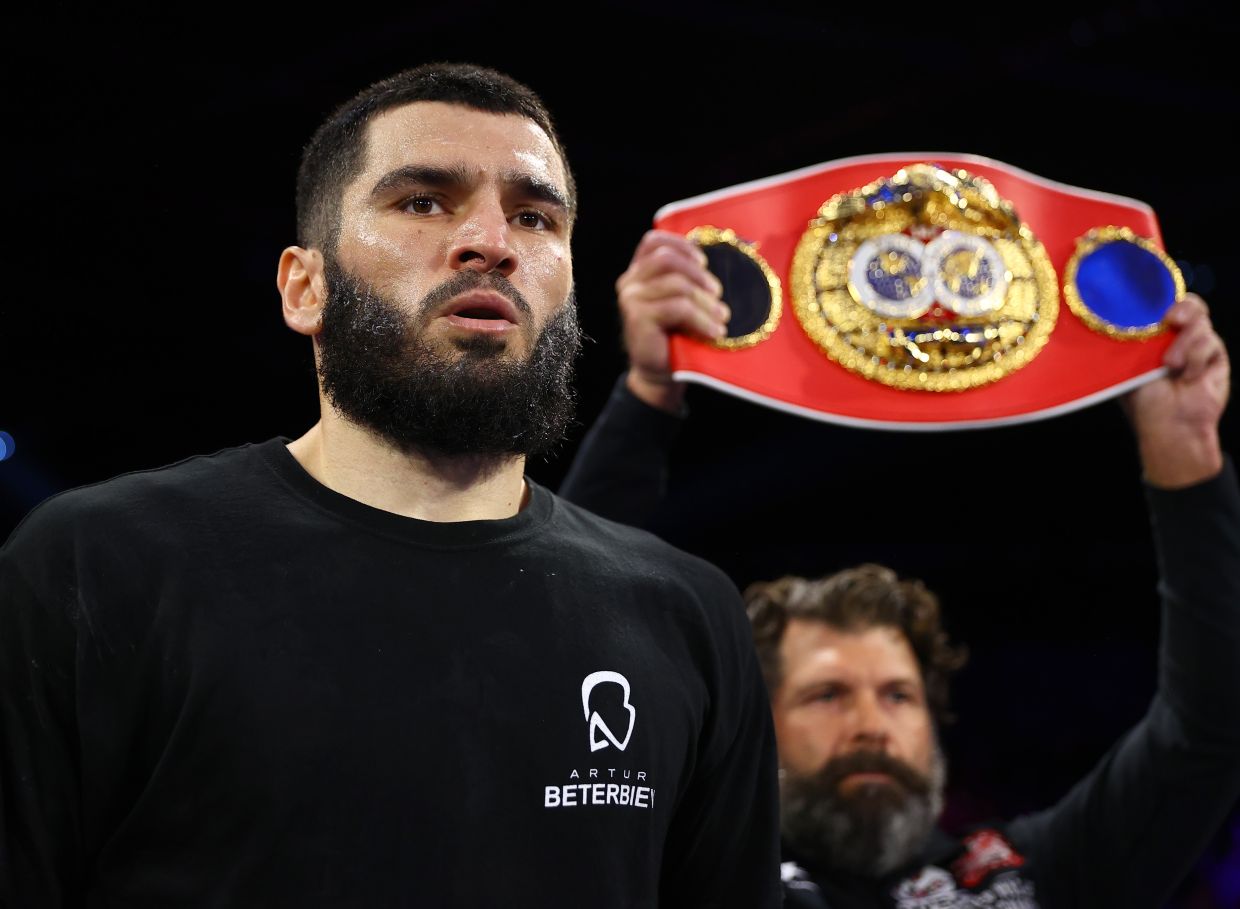 Arthur Beterbiev
Photo: Mikey Williams/Top Rank Inc via Getty Images
Another detail was missing from Beterbiev's uniform. Arthur entered the duel against Joe Smith Jr. without the logos of the Akhmat Fighting Club – the entire organization is under US sanctions. Earlier, the Russian boxer came out in a T-shirt with the Akhmat emblem and fought in shorts with the club's logo.
President of the Chechen Republic Ramzan Kadyrov has always treated the boxer well: he gave expensive gifts and wrote positive posts on his personal page. Will the friendly communication between the boxer and the head of Chechnya continue after Arthur did not come out with the logo of the club supporting him?
Probably, Arthur agreed this nuance with the head of the republic, and there will be no misunderstandings between the boxer and the president of Chechnya. Obviously, Beterbiev refused the stripes not on his own initiative – he had to do it under pressure from the broadcaster or the head of the WBC (or maybe all at once). This can be judged after Beterbiev said the club's motto live on ESPN. Immediately after the end of the interview, he did not rush to give up the microphone, but said "Akhmat is strength," which slightly shocked the American journalist, who did not find what to answer. With this act, Beterbiev has definitely closed some of the questions about the disappearance of stripes from the uniform – no one will be offended by him.