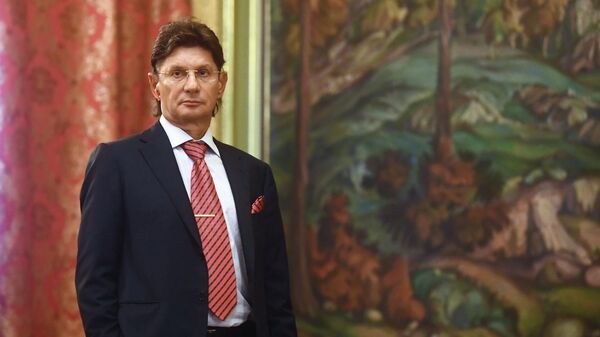 Spartak urged to wait for the decision of high authorities on the dispute between Fedun and Gazizov
MOSCOW, June 6 – Spartak Moscow offered to wait for decisions higher than the Oktyabrsky court of Ufa in a dispute with the former general director of the football club, Shamil Gazizov, before giving any comments on the case.
Earlier on Monday, it was reported that the Oktyabrsky Court of Ufa satisfied Gazizov's next complaint and ordered the chairman of the board of directors of Spartak, Leonid Fedun, to personally pay 89 million rubles as compensation for his dismissal. The lawyer of the "red-whites", in turn, said that this verdict would be appealed.
"The Oktyabrsky Court of Ufa has already made a decision in favor of Gazizov, which was later successfully appealed. By the way, then there was the same judge as today. So let's wait for the decisions of higher instances," the Spartak press service said in a statement.
Gazizov served as CEO of Spartak from July to December 2020. Before moving to the capital club, the functionary held a similar position in Ufa. Now he is working again in the Bashkir club. Lawsuits between Gazizov and Spartak have been going on for more than two years.
.