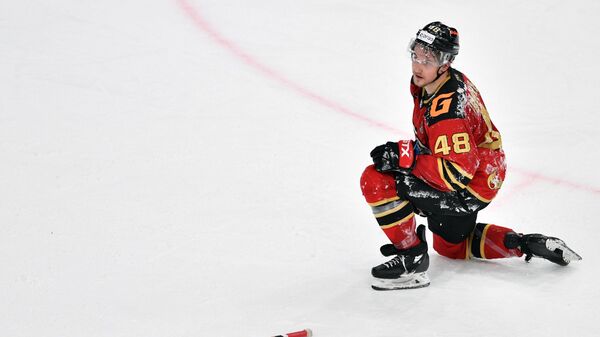 "Vanguard" explained the signing of the convicted rape Bush: deserves a second chance
MOSCOW, June 18 – Avangard Omsk decided to give a second chance to Reed Bush, convicted in the United States for rape, by signing a contract with the American striker, general manager Alexei Volkov said on the website of the Continental Hockey League (KHL) club.
In February, Lokomotiv Yaroslavl terminated the contract with Boucher after the 28-year-old hockey player pleaded guilty to sexually assaulting a 12-year-old girl. The incident occurred in 2011, when the American was 17 years old. Boucher was sentenced by the court to one year of suspended prison with a probationary period of four years.
"As for the situation that forced him to leave Russia last season, we understand that Reed made a mistake. Also, at that time he was a minor. It is very important what conclusions a person draws from his mistakes, how he is changing. Reid fully realized his guilt. Since then, a lot of time has passed, and the club decided to give Reid a second chance. Any person deserves to be given this chance. Moreover, Bush's reputation was absolutely clean before that, "said Volkov .
Bush has been playing in the KHL since 2020. As part of the Omsk Avangard, he became the owner of the Gagarin Cup. In the summer of 2021, the hockey player moved to Lokomotiv, in which he scored 27 points (12 goals and 15 assists) in 46 meetings. Avangard signed a one-year contract with the forward.
.