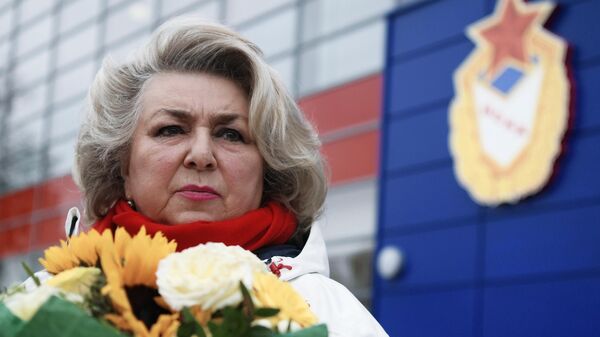 Averbukh: Tarasova came to shoot the show a few days after the death of her sister
MOSCOW, April 14 — Olympic medalist, coach and choreographer Ilya Averbukh spoke about a case from the life of the honored coach of the USSR Tatyana Tarasova, which demonstrated her fortitude.
"You can talk about this great woman endlessly. But I want to recall one episode – a dramatic one. A few days before the start of the next filming of the Ice Age, Tarasova's older sister, Galina, passed away. We understood that the shooting without Tatyana Anatolyevna, the chief judge of the project But she also understood that filming could not be postponed, and she set an example of the strength of the human spirit, responsibility to the team, when she came to us – absolutely "turned off".
At the same time, at the right moment, Tatyana Anatolyevna pulled herself together and the whole shooting – about five hours – we saw Tarasova empathizing with the participants, talking with the audience. And as soon as the cameras were turned off, she literally deflated like a balloon. This is Tatyana Anatolyevna, a truly talented and very strong person," Averbukh is quoted as saying by the 7 Days edition.
The Ice Age show has been broadcast intermittently since 2007. Tarasova has been the chief judge of the project since its inception.
.