© press service of the club "Barcelona"
Barcelona defender Samuel Umtiti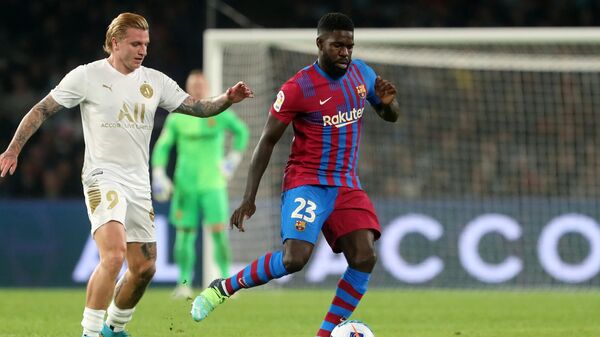 MOSCOW, 8 Aug – Barcelona president Joan Laporta has advised defender Samuel Umtiti and striker Martin Braithwaite to look for new clubs.
Previously, the Spanish media reported that the "blue garnet" do not count on both players and are ready to part with them.
"Umtiti and Braithwaite have active contracts, but the head coach (Xavi) made it clear that he was not counting on them, so it would be better for them to leave," Esport3 quoted Laporta on Twitter as saying.
Umtiti, a 28-year-old Frenchman, has been with Barcelona since July 2016. The player's contract with the club runs until June 2026. Dane Braithwaite, 31, has been a Blue Garnet player since February 2020 and has a contract with the Spanish club until June 2024.
.