Cosplay of the week: beauties from Persona 5, Overwatch, Resident Evil and The Witcher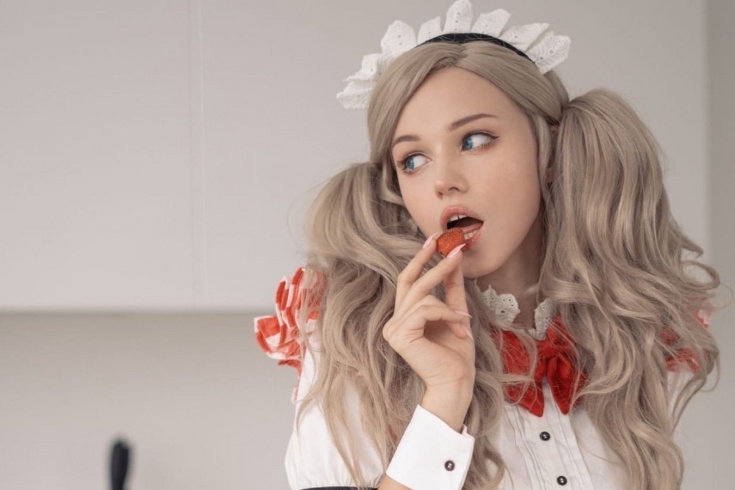 We continue to warm you with the works of cosplayers.
We're back with our weekly cosplay selection. This time we dedicated it to the games that were present at many summer presentations. You'll enjoy incredible looks from Persona 5, Resident Evil Village and Final Fantasy, as well as unusual incarnations from The Witcher and Overwatch.
Persona 5
At the Xbox and Bethesda conference, Phil Spencer unexpectedly announced the release of Persona 5 Royal on PC and Xbox. Of course, P3 and P4 will also get to Microsoft platforms, but it was the fifth one that was most expected.
In honor of this significant event, let's recall the chic cosplay from Sasha Holland on Ann Takamaki – one of the key characters of the "five". The girl presented the character in three images at once, in each of which she looks stunning.
Final Fantasy 7
Wait – Square Enix has finally announced the sequel to Final Fantasy 7 Remake! Players will surely be happy to return to the arms of Tifa, perhaps the most beautiful character in the game (Iris fans, calm down!). Especially when the gorgeous Vera Andreeva takes on its embodiment.
Overwatch
A few years ago, Overwatch skins were extremely popular for cosplayers around the world. However, then the popularity of the game began to subside. Agnia Severina decided to please us with her reincarnation as D.Va, one of the most popular action heroines. The girl decided to show a more vulnerable version of the character, who, after hard battles, returns home with many wounds. Photo: Kristina Borodkina.
Resident Evil Village
Capcom recently unveiled a major expansion for Resident Evil Village, in which players as Ethan's daughter will go into the mind of a megamycelium in an attempt to shed their unique abilities.
We remembered the cosplay of Maria Davydova on Bela Dimitrescu – the daughter of that very large Lady, on which the developers built the entire advertising campaign. The girl turned out to be a very creepy and at the same time attractive image. Thanks to Alexandra Stankevich for the photo.
The Witcher
Where can our selection be without another chic image from The Witcher. This time, Anna Shakhovskaya decided to embody the canonical Yennefer, who, as you know, smells like lilacs and gooseberries. The image turned out to be very gentle and bewitching.