What are the benefits of outdoor yoga? 3 reasons to move your workouts outside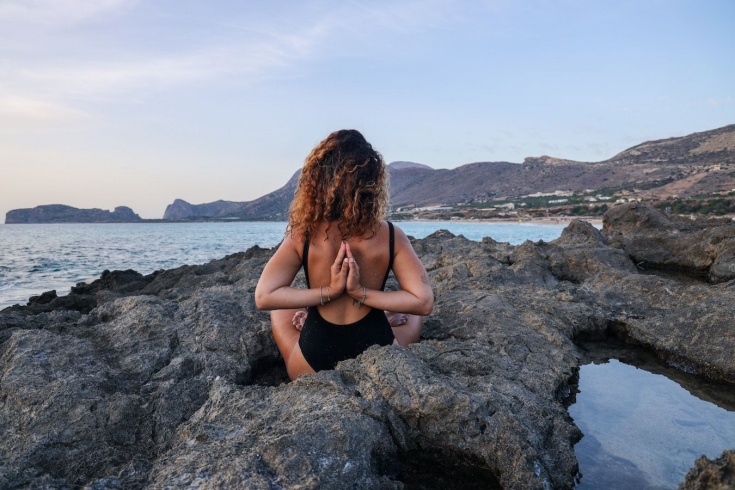 Unfortunately, it is possible to engage in such practices only in the summer, but even during this period you can perfectly reboot the body.
It has already warmed up outside, and many athletes began to get out for training in nature. One of the most interesting and spiritual practices is yoga in the fresh air. If you really like meditation and attend group yoga classes in fitness clubs, we highly recommend that you diversify your training plan with practices in nature. Why? Now we'll tell you.

We remember that we are not just a part of nature, but we are nature itself.
Benefits of yoga outdoors
Experienced yogis from ancient times practiced only in nature. Now we also go to the parks or do yoga on vacation by the sea. But most often, of course, we prefer gyms. All this is due to the fact that you can practice yoga on the street only in summer, and you can't get into the habit of going to a fitness club.
But even if you manage to postpone outdoor activities for at least three months, that's great. Over the summer, you can perfectly recharge and put your body and thoughts in order. There is only one rule – regularity.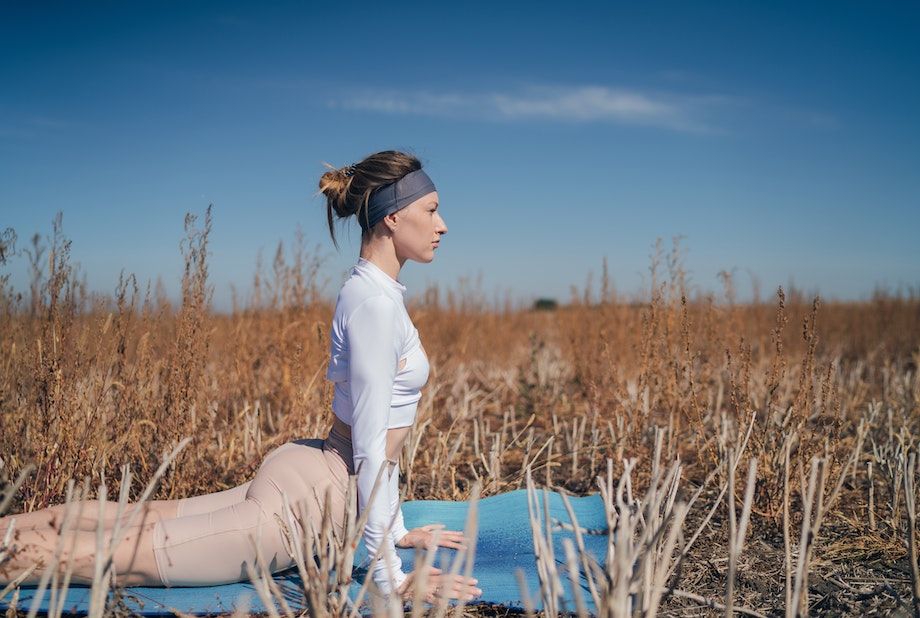 Photo: unsplash.com/@oksanataran
Muscles work more
If you are doing yoga by the sea on the sand, an unstable surface can enhance the effect of the asanas. For example, if you do a "downward facing dog" or get into a warrior pose, the hips and core muscles will be actively worked. It is more difficult to maintain balance on the sand, so the muscles will have to work harder. It will be the same with classes on the grass: in practice, you will have to focus more, because your hands will slip if you practice without a mat. In nature, you will have to concentrate more in any case, which means that for about 60 minutes you will not think about anything other than yoga.
Anastasia: Practicing near the sea, with the feeling of the wind on the skin, accompanied by birdsong, enhances the experience. This is a great way to connect with nature and recharge its energy. On the sand it is great to practice balance and handstand, landing not as hard as in the gym.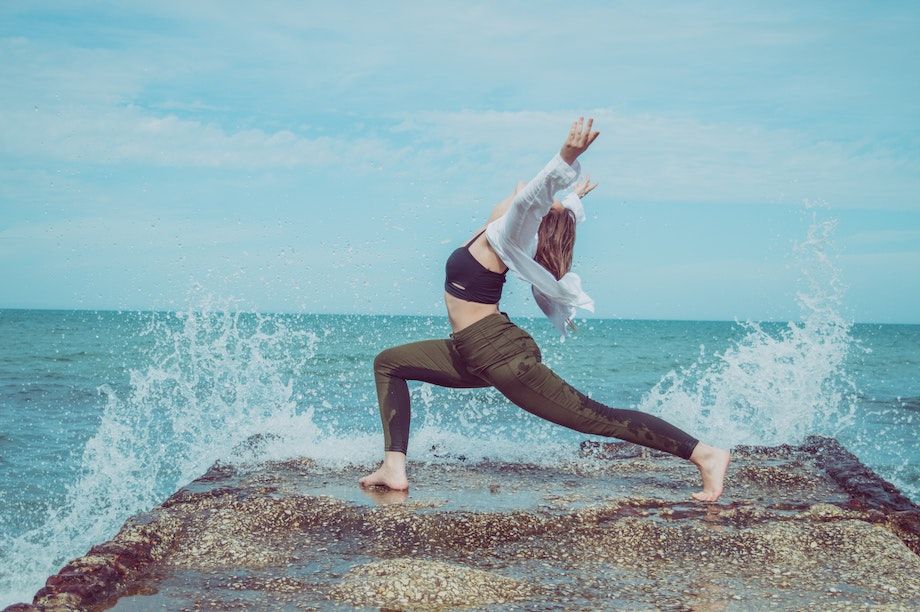 Photo: unsplash.com/@chermitovee
The body heals and is saturated with oxygen
Practicing yoga in nature has a huge plus – these are breathing practices. In the halls we are in a closed space where the air circulates worse. In nature, everything happens differently: the body is enriched with oxygen, cell metabolism is accelerated, our body and organs begin to work better. And if you are lucky enough to be by the sea, the benefits of breathing practice will increase even more. Sea air will help improve sleep, relieve stress and fatigue and increase efficiency.
Photo: unsplash.com/@nikolammm
Nothing distracts from meditation
Meditation in nature also greatly affects our condition. If you manage to find a quiet place in a park or by the sea, you can completely immerse yourself in your thoughts. Nothing will distract you from your practice: neither the noise of cars, nor the karate classes that take place right above your yoga room in the fitness club. It is not necessary to close your eyes during meditation: you can stay open and concentrate, for example, on the sound of the wind or the singing of birds. The main task of this practice is that thoughts should not spread. Try to focus on one thing.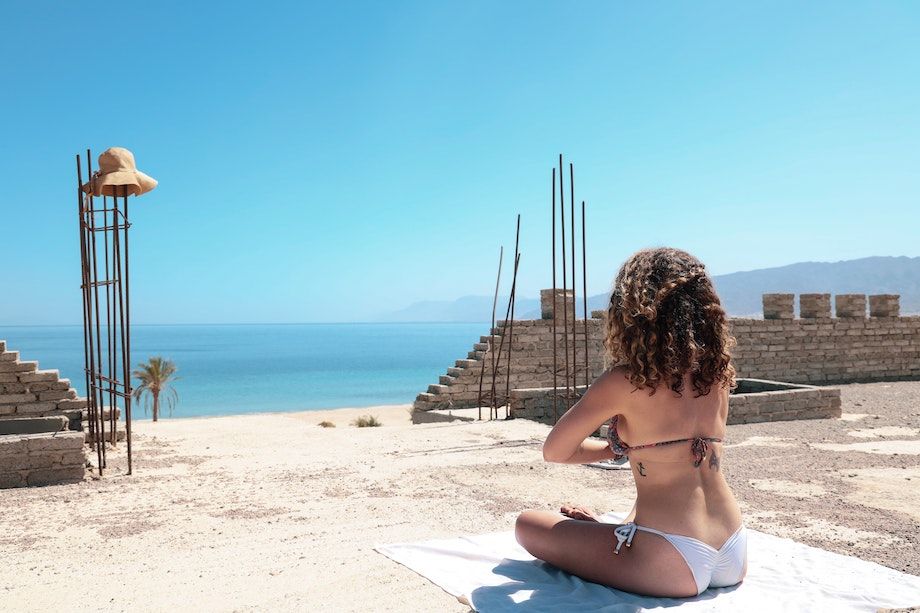 Photo: unsplash.com/@morsha
What are the nuances in the practice in nature
When exercising outside, it is important to remember where you are. Some factors may interfere with you and cause discomfort at first. But you can prepare for everything.
Anastasia: Bring sunscreen with a high SPF. Even if it is cloudy outside, the rays penetrate the clouds and burns remain. For classes in the evening, it will be useful to repel insects, take care of this in advance.
From time immemorial, nature has been the best medicine for man. Therefore, the combination of the ancient practice of yoga and the power of nature is the best recipe for good health. You can practice on your own in the country, in the park or at sea. You can join some kind of retreat, hike or discover yoga on sup-boards.