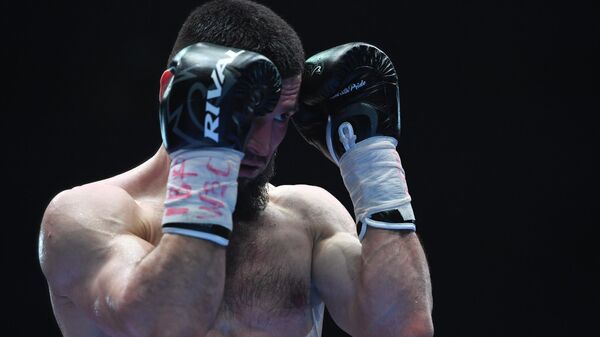 Beterbiev said that he does not seek to knock out Smith at all costs
MOSCOW, June 18 – World Boxing Council (WBC) and International Boxing Federation (IBF) light heavyweight champion Artur Beterbiev, a Russian, has said that he does not seek to knock out the World Boxing Organization (WBO) champion American Joe Smith Jr. in the upcoming unification at any cost. battle.
The duel between the undefeated Beterbiev and Smith Jr. will take place on June 18 at Madison Square Garden in New York. The 37-year-old Beterbiev has 17 early victories in 17 fights in the professional ring. Smith Jr. has 28 career wins and 3 losses (one by technical knockout).
"If this (knockout) happens, then it will happen. If not, I don't dream of knockouts. We had an eight-week camp. We did a lot of work, and I will try to show its results not only to the fans or the opponent, but also to myself and my team. It's more important to me," Beterbiev said, quoted by boxingscene.com.
Beterbiev last entered the ring in December 2021, when he knocked out American Marcus Brown in the ninth round.
.