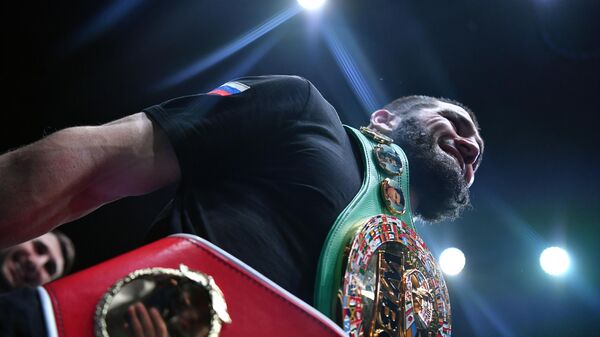 Beterbiev knocked out Smith Jr. in a fight for three championship belts
MOSCOW, June 19 – Russian boxer Artur Beterbiev defeated American Joe Smith Jr. in a unification bout for three light heavyweight titles.
The fight took place at the Madison Square Garden arena in New York and ended with Beterbiev's victory by technical knockout in the second round. Thus, the Russian retained the championship belts of the World Boxing Council (WBC) and the International Boxing Federation (IBF), and also took away the title of the World Boxing Organization (WBO) from Smith Jr.
At the professional level, Beterbiev won 18 victories (all by knockouts) in 18 fights. Smith Jr. has 28 wins and four losses in his career.
.