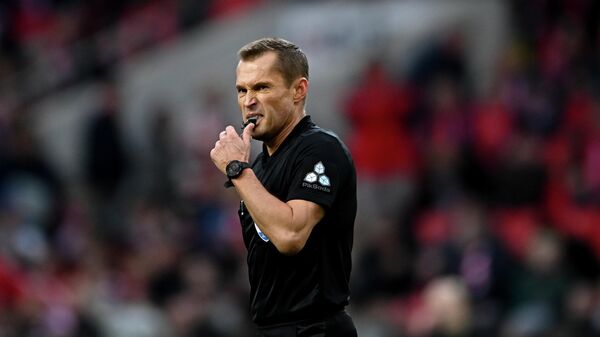 Bezborodov will judge CSKA and Sochi in the match of the 28th round of the Russian Championship
MOSCOW, May 3 – Vladislav Bezborodov has been appointed chief referee for the match of the 28th round of the Russian Premier League (RPL) between CSKA and Sochi, according to the website of the Russian Football Union (RFU).
The meeting will be held in Moscow on May 7 and will start at 19:00. Alexey Lunev and Roman Milyuchenko will help Bezborodov, Sergey Tsyganyuk will be the reserve judge. Ivan Sidenkov and his assistant Nikolay Bogach will be responsible for the video assistance system for referees (VAR). Sergei Frantsuzov has been appointed match inspector.
Assignments for the remaining matches of the tour:
Wings of the Soviets (Samara) – Dynamo (Moscow) – Vasily Kazartsev (VAR – Yevgeny Kukulyak).
Ural (Yekaterinburg) – Spartak (Moscow) – Vladimir Moskalev (Artem Chistyakov);
Zenit (St. Petersburg) – Khimki – Alexey Amelin (Anton Frolov);
Nizhny Novgorod – Akhmat (Grozny) – Yan Bobrovsky (Evgeny Turbin).
Ufa – Rostov (Rostov-on-Don) – Pavel Kukuyan (Vitaly Meshkov);
Arsenal (Tula) – Krasnodar – Sergey Ivanov (Sergey Karasev);
Lokomotiv (Moscow) – Rubin (Kazan) – Kirill Levnikov (Anatoly Zhabchenko).
.