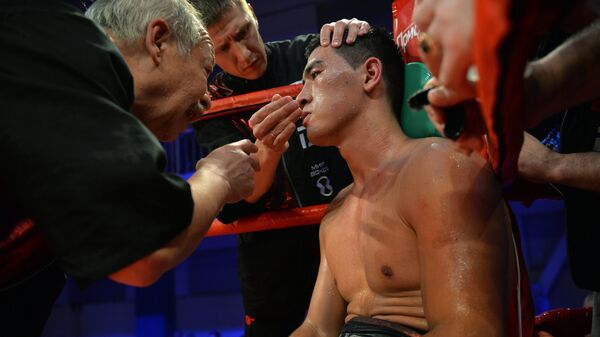 Bivol: it's sad that Wladimir Klitschko mixes sports and politics
MOSCOW, May 6 – Light heavyweight champion of the World Boxing Association (WBA) Dmitry Bivol against the background of statements by Ukrainian ex-boxers Vladimir and Vitali Klitschko before the fight of the Russian against the absolute world champion in the second middleweight Mexican Saul Alvarez urged not to mix sports and politics.
Earlier, Wladimir Klitschko and his brother, Kyiv Mayor Vitali Klitschko, called for sanctions against Russian athletes because of the situation in Ukraine. According to Bivol, he always rooted for Wladimir Klitschko when the Ukrainian was in the ring, and now he is sad that he mixes sports and politics.
"I supported him throughout his career, I liked his boxing style, and I was always happy when he won. He is an athlete and must understand that sports and politics are different. It's sad that he mixes sports and politics," – Bivol said in a video interview posted on iFL TV's YouTube channel.
Bivol and Alvarez will fight for the WBA Super light heavyweight title on May 7 in Las Vegas (USA).
Bivol is 31 years old, the undefeated Russian has 19 wins in professional boxing (11 by knockout). He held his last fight in December last year against Russian Umar Salamov in Yekaterinburg (winning by unanimous decision). The 31-year-old Alvarez has 60 fights in which he won 57 victories (39 by knockout) and suffered one defeat, two more of his fights ended in a draw.
.