Chimaev has already fought Usman. It turned out to be a pirated copy without wrestling skills.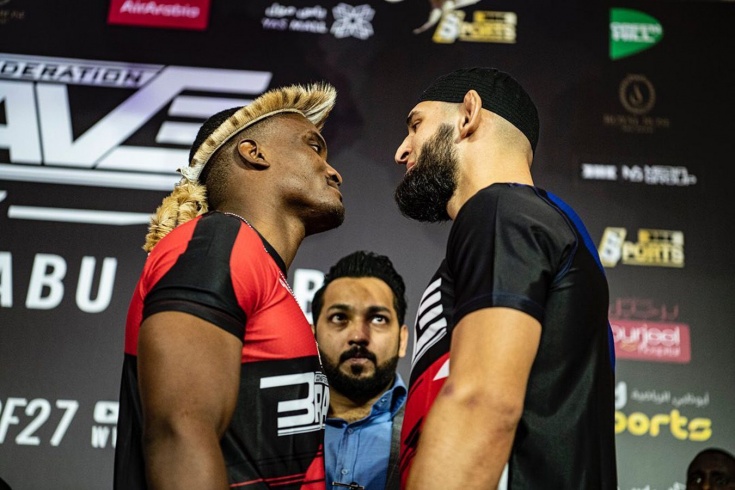 Mwandile Khlonga prepared Khamzat for the UFC, but did not draw enough conclusions after the defeat.
What would Kamaru Usman look like if he couldn't wrestle at all? The answer to this strange question was given by the Brave CF 58 tournament, in the main event of which a pirated copy of the UFC champion fought. South African Mwandile Hlongwa met with another southern guy, but from Korea, In Jae La.
Hlongwa and Usman have more in common than they seem. In addition to the obvious external similarity, both fighters lost in an identical but rare way – by choke in the rack. True, Kamaru lost in this way in the second duel in the pros, and Mzvandila in the amateurs.
And both fighters know well who Khamzat Chimaev is. But if Usman only has to meet with Borz, then Khlongva has already fought with the Chechen Swede. Obviously, it didn't work out very well, but against the background of the rest of Khamzat's rivals before Burns, it's not so bad. The South African stayed in the cage with Chimaev longer than all opponents who lost ahead of schedule – 6 minutes and 15 seconds. Closer to this time, Welshman John Phillips crept up in his debut fight in the UFC – 6 minutes and 12 seconds. Both, by the way, lost in one move – strangulation d'Ars.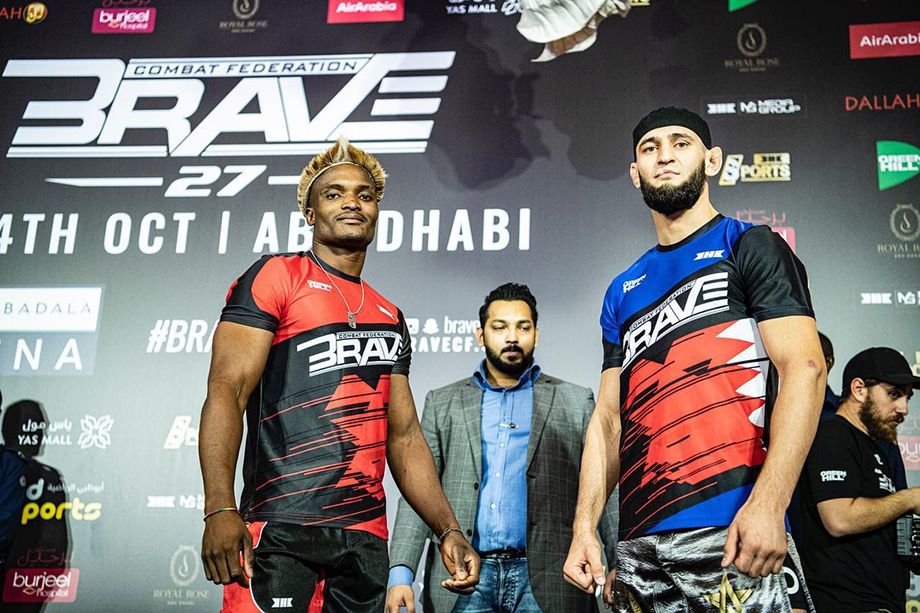 Khamzat Chimaev
Photo: From the personal archive of Chimaev
Hlongwa fights in the middleweight category – he didn't fall into the category of Usman, who rides up to 77 kg, but at the same time he could easily rise a division higher, which is also hinted at by his nickname in social networks – usman84kg. But the main thing that distinguishes the representative of South Africa from Kamaru is complete incapacity in the fight, which was proved by the Korean In Jae La. For 15 minutes, the ex-Road FC promotion champion hurled Hlongwu around the cage and didn't seem to screw up a single takedown attempt. From the outside, it looked as if Zhe La was throwing not a serious fighter in his weight category, but a featherweight who had just started to engage in MMA.
Several times Hlongwa successfully hit low-kicks, but that's all – Zhe La confidently defended himself from his boxing.
Not surprisingly, the South African with the strange nickname Snakebone (Snakebone – from English) lost by unanimous decision. Usman's clone lost for the second time in his career. The fight with him brought Chimaev to the UFC – maybe now the promotion will sign the Korean?