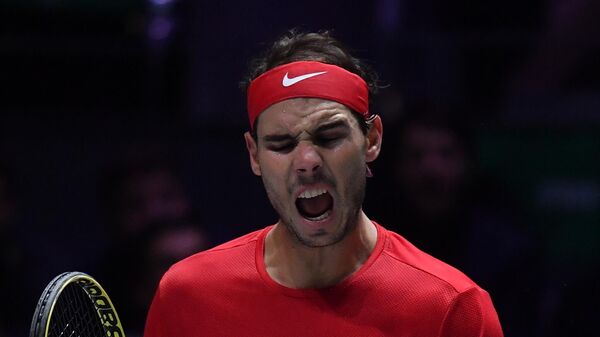 British MP urges Nadal and Federer to explain their position on Wimbledon
MOSCOW, May 12 – British MP Chris Bryant called on Spaniard Rafael Nadal and Swiss Roger Federer to explain their position on the removal of Russian tennis players from Wimbledon.
In April, the organizers of the third Grand Slam tournament of the season refused to allow Russian and Belarusian tennis players to compete because of the situation in Ukraine. Also, players from Russia and Belarus were banned from playing at grass tournaments in the UK under the auspices of the Lawn Tennis Association (LTA). The Association of Tennis Professionals (ATP) criticized the decision of the organizers of Wimbledon and the LTA. ATP criticism was supported by leading tennis players, including world No. 1 Serbian Novak Djokovic, 21-time Grand Slam winner Nadal and former world No. 1 British Andy Murray. Federer, along with Nadal, is on the ATP Council of Players.
"Federer and Nadal have to explain their position. Players on the men's tour behave horribly, like they don't know or don't care what's going on in Ukraine," The Telegraph quoted Bryant as saying.
Earlier media reported that the ATP players' council supported the idea of ​​not awarding ranking points for participation in both Wimbledon and other tournaments in the UK. Wimbledon will take place from June 27 to July 10.
Another member of parliament, Clive Efford, called on the ATP to reconsider its position on Russian athletes. "APR needs to look around and accept how everyone else might feel about possible APR sanctions against Wimbledon for supporting Ukraine," he said.
.