"Why should we call her a hostage?" The Greiner case reached the Kremlin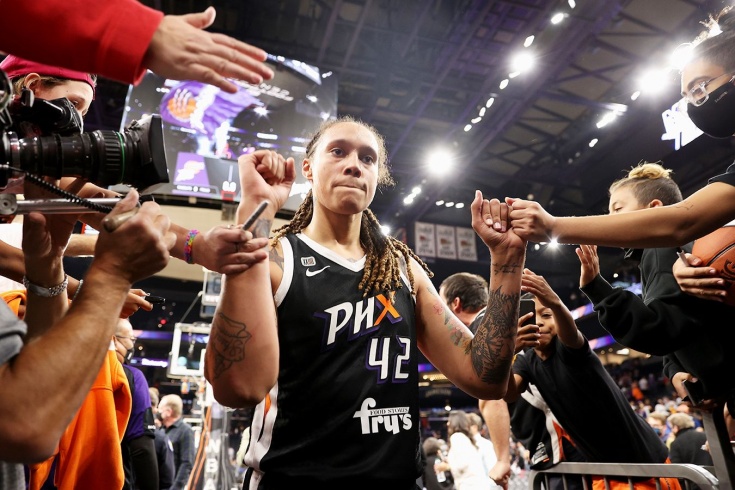 The positive for the American is becoming less and less.
American basketball player Brittney Griner continues to remain in the Russian pre-trial detention center. It's been four months since banned substances were found in the center's hand luggage. So far, the case has not yet gone to court, and the defense is waiting for the end of the investigation and the presentation of the final charge.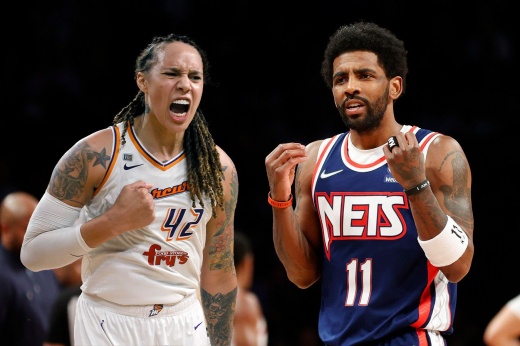 "Joe Biden, release Brittney Griner." 100 days of an American star in a Russian prison
At the moment, it is known that Greiner has a single camera and she has no complaints about the content. True, her wife, who is in the United States, has claims. Sherel Greiner is extremely unhappy that her government has not arranged for her to call Brittney once in four months.
"I find this unacceptable and right now I have no confidence in our government. If I can't trust you to call back on Saturday after business hours, how can I be sure you're negotiating on behalf of my wife to bring her home? Because this is a much bigger request than taking a call on Saturday," Sherel said.
The State Department initially opposed itself to the Russian side, accusing it of unlawfully detaining a US citizen. This wording warmed up the public inside the country: NBA players individually and as whole teams staged flash mobs in support of the two-time Olympic champion.
Official communication between the American and Russian sides on this case is not moving forward much yet. At least the general public doesn't know. Almost immediately, the press began discussing the potential exchange of Greiner for Viktor Bout, a Russian businessman convicted in the United States for 25 years for selling weapons.
But much of the Greiner case became clear on June 16, when the Khimki City Court sentenced Mark Vogel, an employee of the American embassy in Moscow, to 14 years in a maximum security penal colony for drug smuggling.
The American teacher of the Anglo-American school also previously worked at the US Embassy in Moscow and until May 2021 had diplomatic status, allowing him to go through customs without hindrance. According to one version of the investigation, it was precisely because of his position that he transported narcotic substances for the purpose of further sale in Russia.
Vogel was detained on August 15, 2021, and sentenced 10 months later. So four months Greiner is far from being the limit of her stay in the pre-trial detention center. Moreover, the exchange of an athlete is unlikely to take place (if it does) before another US citizen.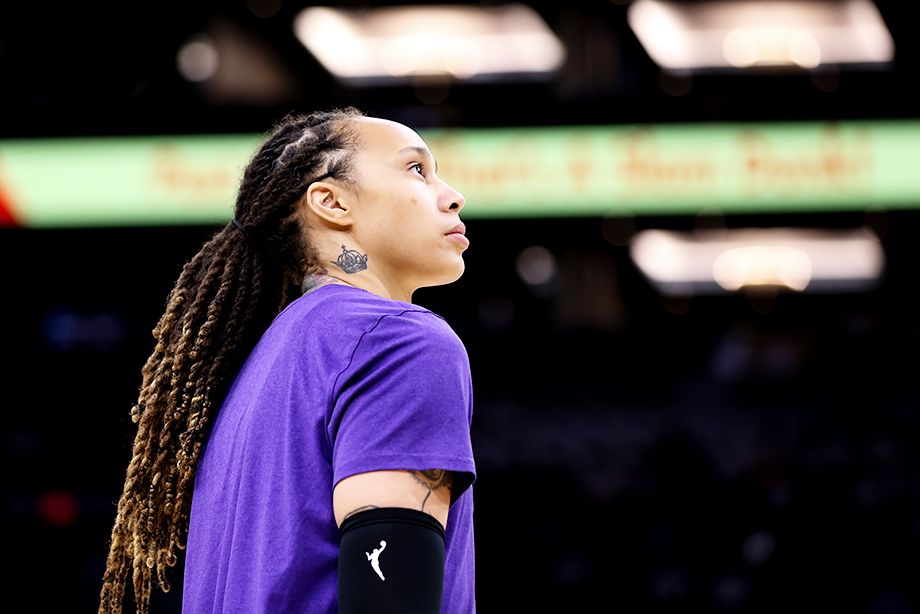 Brittney Greiner
Photo: Mike Mattina/Getty Images
Officials in Russia have not previously commented on the Greiner case. But now the Kremlin knows for sure about him. Since Dmitry Peskov gave an official comment, it means that the American side can regard this as a local success – they managed to reach the very top. True, it is far from a fact that such attention is guaranteed to help.
"There are a number of countries that you cannot enter with drugs. It is prosecuted by law, nothing can be done about it. This is also pursued under Russian law. Russia is not the only country in the world that has strict legislation in this sense. We can't call her a hostage. Why should we call her a hostage?" – said the press secretary of the President of the Russian Federation.
All the latest news is unlikely to please Brittney Gainer. Four months in custody is only the beginning, which may well end in a real term. An exchange between countries is real, but it happens extremely rarely and requires lengthy negotiations, which are clearly not conducive to such a tense political situation as it is now.