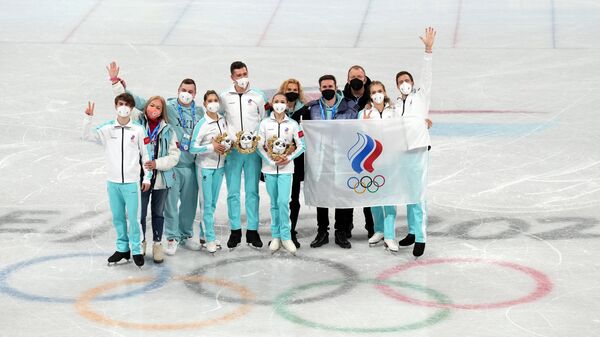 Canadian journalist Jenkins: figure skating should be removed due to Russian dominance
Canadian journalist Sarah Jenkins suggested excluding from the program of the Olympic Games sports in which one or another country is the obvious leader.    
"I think we should remove from the Olympics all sports dominated by this or that country. No more figure skating because of Russia. Speed ​​skating should be removed because of the Netherlands. Bobsleigh should be excluded because the Germans set the tone in it "Ski racing should be excluded because of Norway. Shall I continue?" Jenkins wrote on Twitter.
Earlier, the Russian team won a landslide victory in the Olympic team figure skating tournament.