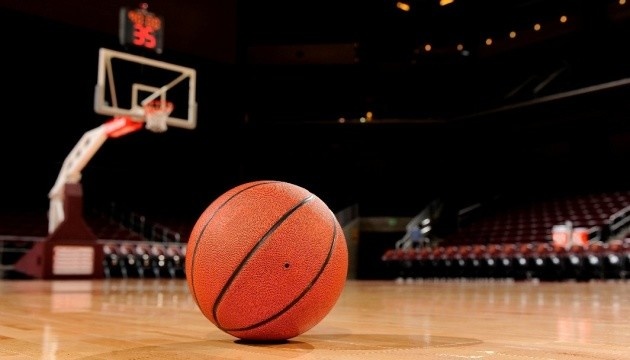 The participants of the match will be former and current basketball players along with celebrities.
The creative association "Lemniskata" and the humanitarian headquarters of volunteer assistance "RestoVrator. Potato Troops announces a charity feat-game, a basketball match in Poland, in which representatives of show business and Ukrainian basketball players will take part, Ukrinform reports.
The game will be held with the support of Budivelnik-Kyiv FB, all invited basketball players are current or former players of the club: Stanislav Medvedenko (Ukrainian champion, two-time NBA champion), Alexander Furs (international master of sports), Vladimir Konev (member of the Ukrainian national team), Mikhail Anisimov (member of the Ukrainian national team), Yuri Kondrakov.
They will be opposed by T-FEST (Ukrainian rapper, member of the Lemniskata association), Slava Komissarenko (artist, stand-up comedian), MAKRAE (performer and songwriter, sound producer, originally from Chernivtsi), BARZ (performer and songwriter, sound producer , originally from the Dnieper), Dima Nalim (DJ, KO "Our People"), Denis Klepa (KO "Our People").
"We are looking for new forms with our partners in the Lemniskata creative association that may interest the viewer. This is the first attempt at basketball and show business. Well-known people should get a professional platform in order to use their name in support of Ukraine, we provide such a platform," explained Mykola Vasilkov, co-organizer of the action and journalist.
According to Stanislav Medvedenko, he agreed without hesitation to take part in such an action in support of Ukraine.
"It was with great pleasure that I agreed to participate in such an original action. First, we will collect the help that is so needed now in Ukraine. And secondly, let's check how skillful modern rappers are in basketball. I had to play against American musicians, but with ours I will go on the court for the first time. It will be a pleasure to campaign for the young basketball players of Budivelnik, a club for which I had great seasons at the beginning of my career," said the two-time NBA champion.
Read also: Fundraising for Bayraktar for Ukraine also began in Canada
Money from ticket sales, as well as donations and auctions will be used to meet the needs of Ukrainians. The game will take place in Warsaw on July 23, 2022 at the Hala Sportowa "Koło" sports complex. Tickets can be purchased on the website.
Photo: Getty Images