Season 2021/2022 is coming to an end. The Bundesliga will finish next weekend, and the rest of the European championships will go on vacation a week later. Not all of the Russian legionnaires can look with confidence even into the near future – four have expired contracts. We understand our prospects abroad.
Alexander Golovin, Monaco. Contract until June 30, 2024
The brightest Russian legionnaire in Europe gives a good season. Golovin has made 38 appearances in all competitions, scoring four goals and providing eight assists. Since March, Monaco has been showing phenomenal football and has won nine victories in 10 Ligue 1 meetings. Golovin scored a goal and two assists in this segment, as well as a cool achievement – he played his 100th match for the Monegasques in Ligue 1.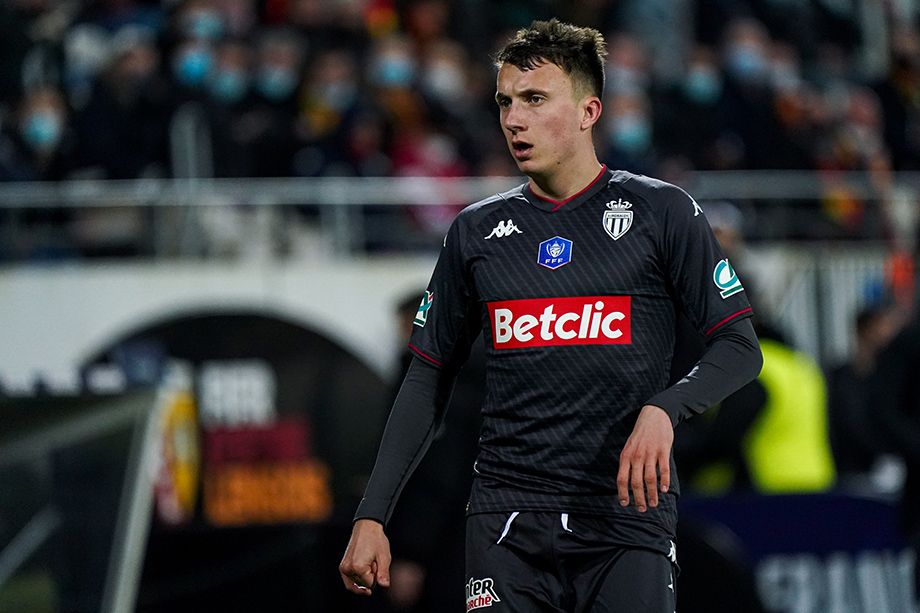 Alexander Golovin
Photo: Getty Images
If in the winter and last summer the Russian was matched to Everton or somewhere else, now the talk of his departure has subsided. With a high degree of probability, Monaco will play next season in the Champions League, and now the club is clearly not smiling at losing Golovin.
Alexey Miranchuk, Atalanta. Contract until June 30, 2024
But with another Russian midfielder, not everything is so simple. Miranchuk gets more playing time compared to last season, but 40 minutes per match is probably not exactly what the player wants. The Russian has played 25 matches in all tournaments and chalked it up to 2 + 5 in the "goal + pass" system. At the same time, Alexei practically did not feel the taste of the Champions League and the Europa League, where he spent 33 and 56 minutes, respectively. Now Atalanta is in a difficult situation: two rounds before the end of the championship, they are in eighth place and risk being left without European cups, and Miranchuk sits even tighter on the bench. It seems that for further progress, the midfielder needs to quickly change clubs. The difficulty is that he has two more years of contract with Atalanta, and it's not a fact that there will be a buyer for him in the summer.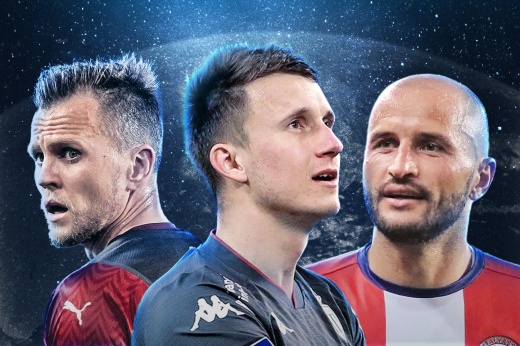 Golovin drags Monaco to the Champions League! How are our legionnaires in Europe and Asia doing?
Alexander Kokorin, Fiorentina. Contract until June 30, 2024
Perhaps, Alexander Kokorin has the worst match practice: seven matches per season (125 minutes), zero effective actions. Looks like his days at Fiorentina are numbered. There is more and more talk about the possible sale of the player or the termination of the contract. It is not clear what should happen in the remaining matches, so that the management of the "violets" would have a desire to keep the Russian for the next season.
Fedor Chalov, Basel. Rental until June 30, 2022
Chalov does not get into the start of Basel for more than a month. Over the last five matches, he played 52 minutes and, most likely, after the end of the lease, he will return to CSKA. Fedor played 13 games for the Swiss club (11 in the championship, two in the Conference League), scored four goals and scored one assist. Basel will play in the Conference League next season, and if Chalov wants to play in European competition, he should go out on loan again or ask for a full transfer, because there will be no Russian clubs there.
Denis Cheryshev, Valencia. Contract until June 30, 2022
The Russian midfielder's journey to Spanish clubs seems to be coming to an end. Cheryshev has made 18 appearances this season in all competitions, scoring one goal and two assists. Denis is being asked to marry in Russia, persuaded in absentia to move to Spartak, but in April it was reported that the red-and-whites refused the services of a football player because of his age and high trauma.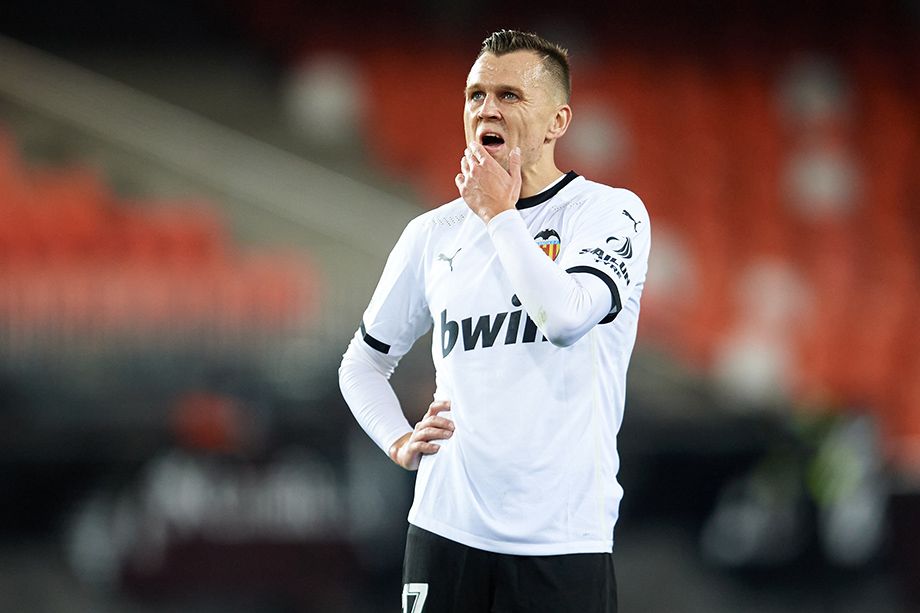 Denis Cheryshev
Photo: Getty Images
The player's father, Dmitry Cheryshev, recently spoke about a possible move to the Russian Championship: "Denis has a great desire to come to Russia. We started talking about it often. I think that he has a great chance to come, play and defend the colors of any club that will be interested in him.
Magomed-Shapi Suleymanov, Giresunspor. Rental until June 30, 2022
According to RB Sport, Suleimanov will return to Krasnodar: the buyout option in the lease agreement will not be activated. The football player is not against returning to his native team. Shapi played 33 matches for the Turkish club, scored three goals and made the same number of assists. In Krasnodar, he had 23 goals and eight assists in 118 meetings. Not bad performance for a 22-year-old player.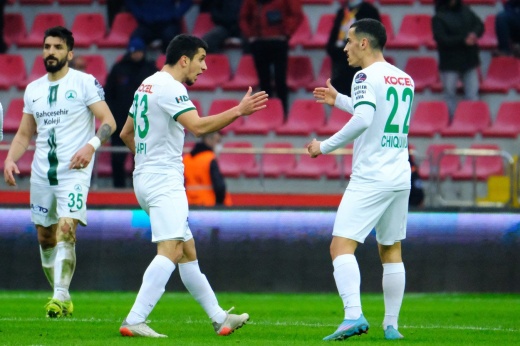 Russian striker continues to score in Europe! Shapi was recognized as the best player in the team
Fedor Kudryashov, Antalyaspor. Contract until June 30, 2022
Following Suleymanov, Fedor Kudryashov may leave Turkey. But here you should not rush things: unlike his compatriot, the defender has the option of extending the contract for another year. Fedor is a starting player, so he has more chances to stay in the Super League. This season, Kudryashov played 32 matches in all competitions and scored one goal, scored from the transfer of another ex-Spartak Fernando.
Andrey Lunev, Bayer. Contract until June 30, 2023
Lunev has no changes. The ex-goalkeeper of Zenit lost the competition to Lukas Hradecki, so he played only one match for Bayer since joining – in the Europa League with Ferencváros (missed one goal). Nothing is known about Lunev's future either. He will probably remain in Germany and will play the role of the second or third goalkeeper, unless, of course, he prefers constant playing practice in a simpler team. Bayer Leverkusen will play in the Champions League next season.
Nikita Khaikin, Bodø-Glimt. Contract until December 31, 2022
The 26-year-old goalkeeper's season has just begun: after five rounds, Bodø-Glimt, who won two championships in a row, are in sixth place with eight points. Despite the fact that Haikin's club will play in the Champions League qualification, it is highly likely that he will leave the team before the expiration of the contract. In winter, many clubs showed interest in the Russian goalkeeper, in particular Zenit.

Haikin's top-league viewings are over. The last Russian flew out of European competition
In addition, it was reported that Watford and Norwich were interested in Khaikin. So already in the summer his dream of the Premier League can come true. It is obvious that Nikita has outgrown the level of the Norwegian championship.