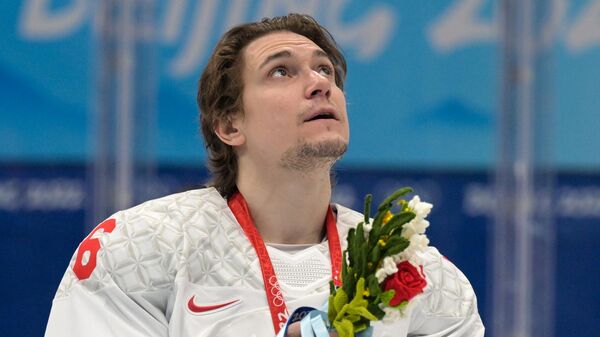 Esmantovich said that CSKA had agreed contracts with hockey players Plotnikov and Dietz
MOSCOW, May 11 – CSKA has agreed on the terms of new contracts with striker Sergei Plotnikov and defender Darren Dietz, Igor Esmantovich, president of the hockey club, told reporters.
Plotnikov moved to CSKA from Metallurg Magnitogorsk in the summer of 2021, Dietz joined the army team in the 2021/22 season as a result of an exchange with Barys from Nur-Sultan.
"Free agents Plotnikov, (Sergey) Andronov, (Nikita) Nesterov, (Alexander) Popov, as well as (Vladislav) Kamenev and (Andrey) Svetlakov have been offered. We have agreed on the terms with Dietz and Plotnikov, there are agreements with one of the Swedish defenders. Now he is in the NHL, I will not name his last name. (John) Gilmour and (Klas) Dahlbek will be released by the club. The priority is to keep Nikita Nesterov. Changes will be minimal," Esmantovich told reporters.
"We will communicate with (Denis) Guryanov about a possible return, but we don't touch him for now, since Dallas is in the playoffs. We don't want to harm him. Moreover, not only Guryanov's contracts, but also (Alexander) Romanov, (Ivan) Prosvetova, (Maxima) Mamin. We are watching everyone, but we are not forcing the situation. We hope and wait. We made an offer to (Egor) Afanasiev. noted the president of CSKA.
.