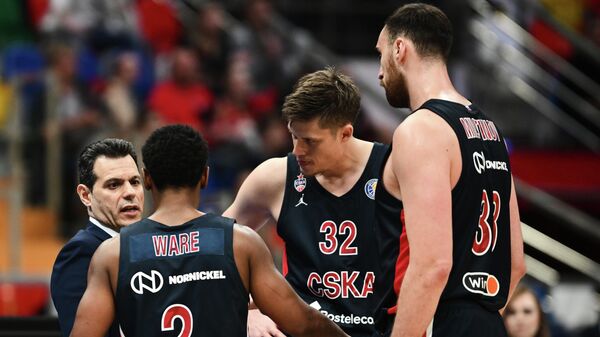 CSKA basketball players traveled to Krasnodar for the VTB United League match 12 hours
MOSCOW, May 9 – Basketball players of Moscow CSKA spent 12 hours on the road to Krasnodar, where on Tuesday they will play the third match of the VTB United League semi-final series with Lokomotiv Kuban.
The team went to the match on Sunday at 10 am, and arrived at the place at 10 pm. Due to the suspension of airports in a number of cities in southern Russia in connection with the order of the Federal Air Transport Agency, Muscovites flew to Stavropol, from where they went by bus to Krasnodar.
"We arrived a day early so that the players could rest. For the first time in a very long time, we traveled by bus for almost six hours. But we are in good mode, the players are collected, we have time for rest, therapy and meetings," said the head coach CSKA Dimitris Itoudis, quoted by the official website of the army team.
CSKA leads the series to three wins with a score of 2-0. In another semi-final series between Kazan UNICS and St. Petersburg "Zenith" the score is equal – 1-1.
.