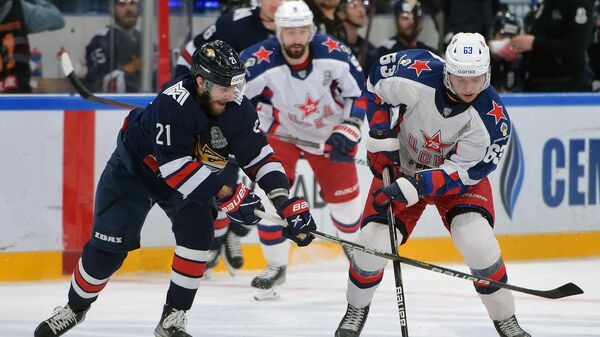 CSKA closed the gap with Metallurg in the final series of the Gagarin Cup
MAGNITOGORSK, April 26 – CSKA Moscow defeated Metallurg Magnitogorsk in the fifth match of the final playoff series of the Continental Hockey League (KHL) and reduced the backlog in the confrontation to four victories.
The meeting in Magnitogorsk ended in overtime with a score of 3:2 (0:0, 1:0, 1:2, 1:0) in favor of the guests. The winners scored Konstantin Okulov (36th minute), Maxim Sorkin (54) and Klas Dalbek (74). As part of the owners of the ice, the pucks were scored by Maxim Karpov (41) and Yegor Korobkin (48).
Okulov's goal interrupted the record "dry" series of Magnitogorsk goalkeeper Vasily Koshechkin. The 39-year-old goalkeeper did not concede for 156 minutes 34 seconds. The previous record since 2019 belonged to ex-CSKA goalkeeper Ilya Sorokin (137 minutes 55 seconds).
The score in the series was 3-2 in favor of Metallurg. The sixth match of the confrontation will take place on April 28 in Moscow. The seventh match, if necessary, will be held on April 30 in Magnitogorsk.
CSKA and Metallurg meet in the Gagarin Cup final for the second time. In 2016, Magnitogorsk defeated the army team 4-3 in the series. Metallurg also became the champion of the KHL in 2014. CSKA, participating in the fifth of the last six Gagarin Cup finals, won the trophy in 2019.
.