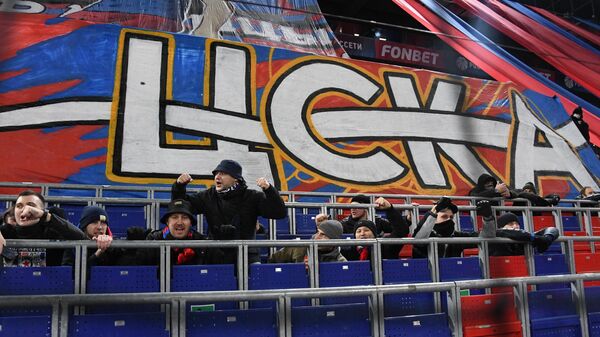 CSKA: we condemn fans who used pyrotechnics, but innocent people should not suffer
MOSCOW, November 29 – The Moscow football club CSKA issued a statement on its official website about the mass arrests of the team's fans after the match of the 16th round of the Russian championship with the St. Petersburg Zenit, in which it condemned both the use of pyrotechnics by fans at the stadium and the detention of people who were not involved in it.
The central match of the tour, which was attended by about eight thousand people, was held on Sunday in Moscow and ended with a score of 2: 0 in favor of Zenit. After the final whistle of the active part of the CSKA fans, for more than an hour they were not allowed to leave the podium C. A large number of riot police officers had accumulated near the entrance to the podium. The fans began to be escorted first to the search, and then to the paddy wagons. The detainees include women and minors. The detention of fans may be related to the pyrotechnic show, which the fans of the "red-blue" staged in the fan sector at the end of the meeting.
"The club is trying to figure out the situation. We are in touch with law enforcement agencies and our fans. We are making every effort to help those who were not involved in what happened. Unfortunately, for the first time in the history of VEB Arena during a match on such a scale pyrotechnics. We condemn those who committed these illegal actions, but at the same time we believe that the innocent should not suffer. We will continue to contact law enforcement agencies to resolve the situation as soon as possible. The club will also provide free legal advice to our fans. " – the club said in a statement.
…