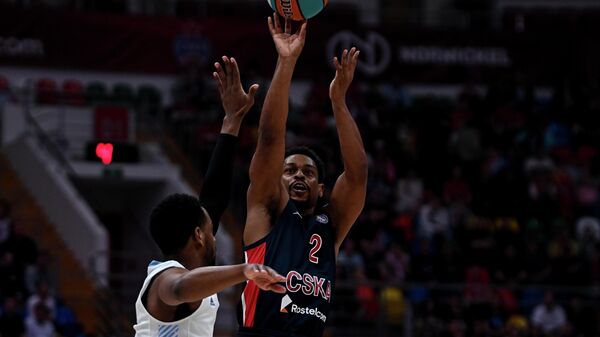 American basketball player Casper Ware signed a new two-year contract with CSKA Moscow
MOSCOW, June 18 – Basketball club CSKA on its official website announced the extension of the contract with American point guard Casper Ware for two years.
Ware joined the ranks of the Red-Blues in March, having moved from the Krasnoyarsk Yenisei. He appeared in 19 games averaging 12.2 points, 1.7 rebounds and 3.8 assists.
"I am happy to announce to the fans that I will come to Moscow again and spend two more years at CSKA. I am happy that I received an offer to extend the contract and I can't wait to return to work. I want to thank everyone at the club for believing in me, for giving me such opportunity," Ware said.
"Kasper has every chance of becoming a real favorite of our fans. In addition to the fact that the "little" players always cause special sympathy, he has already given us a lot of emotions with his incredible hits in the final series. At the same time, Ware proved to be a smart player who quickly fit into team play at the end of the season, and a great teammate," said CSKA President Andrey Vatutin.
.