Bivol is a great boxer right now. His victory over Canelo will go down in sports history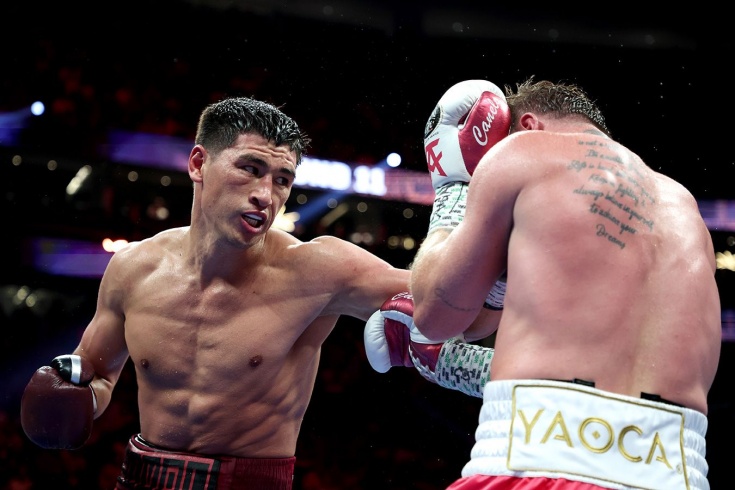 The Russian took the legendary athlete to the boxing school. Is it legal at all?
What did Dmitry Bivol do before our eyes? A modest Russian guy became the hero of a superfight by defeating Saul Alvarez himself! Bivol not only confidently defended the WBA light heavyweight title, but also did it in a fight with one of the main boxers of our time. The Mexican, nicknamed Canelo, is the undisputed super middleweight champion of the world and the biggest "money bag" of the sport. They believed in his victory over Bivol everywhere except Russia.
It is curious that almost all Russian boxers predicted Dmitry's success. They knew their compatriot too well: excellent technique and outstanding fighting intelligence allow Bivol to still remain an undefeated boxer. And Canelo, despite his fantastic class, could not oppose anything to the trump cards of the Russian. Who also had the best fight in his life.
Such a victory makes Bivol a great boxer – there is no doubt about it. It's not even about the result: rather, the level of boxing that Dmitry showed is admirable. He literally dismantled the "brilliant" Canelo, who frankly lost hope at the end of the fight. And this is Alvarez, who hasn't lost in almost nine years in a row! It seemed that no one could defeat the Mexican. But against Bivol's technique and speed, he was powerless.
Do not look at the scores of the judges who counted frankly "weak" 115-113. This is a banal "home refereeing" that allowed Alvarez to at least save face. Better look at the hit stats. Bivol threw 710 punches, of which 152 landed. Canelo responded with 495 punches, landing only 84 times, almost half as many. Amazing boxing from Bivol! Especially considering what star he fought against.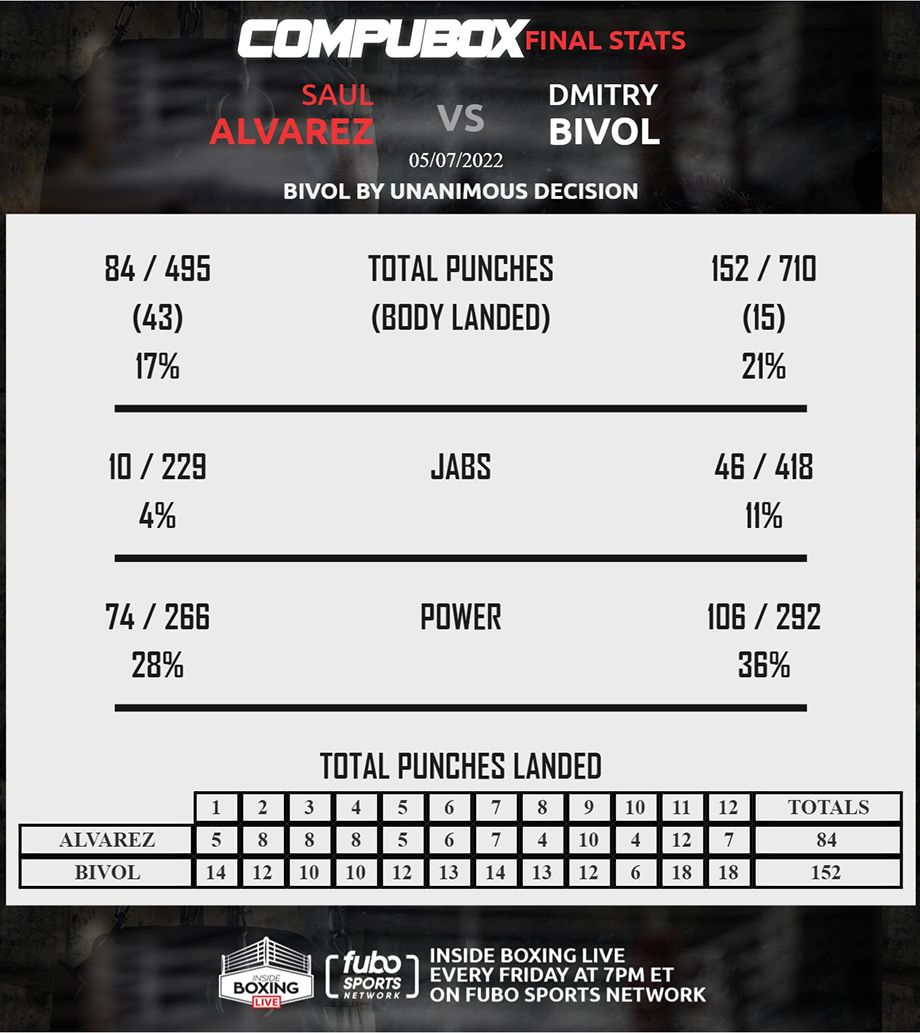 Fight statistics Saul Alvarez – Dmitry Bivol
Photo: CompuBox
Yes, dimensions helped Dima well. He is taller and bigger than Alvarez, who had difficulty getting through Bivol's long arms. But the rise to light heavyweight was the decision of the Mexican, the Russian did not impose anything on him. Canelo has already demanded a rematch – hence he is confident that Bivol's "volumes" were not the deciding factor. Because the second fight will again take place in the light heavyweight division.
The victory was a jubilee for Bivol, the 20th in professional boxing. He has a victory over Alvarez, the WBA championship belt and not a single defeat. Is this not a reason to consider him a great boxer? If Dima were less modest, there is no doubt that he would have more titles. The current triumph should give a huge impetus to Bivol's career – very bright years await us.