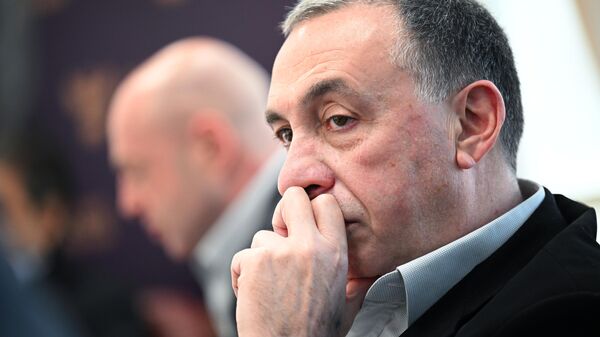 RFU Vice-President Giner reacted sharply to the question of returning to the "spring-autumn" system
MOSCOW, June 23 – The president of the CSKA football club, vice-president of the Russian Football Union (RFU) Yevgeny Giner reacted sharply to a journalist's question about the possibility of returning the Russian football championship to the spring-autumn system.
"I'll tell you, this is a "super-smart" step. "Definitely" is necessary. We must go against everyone else," Giner sarcastically replied to reporters. "Have you been in journalism for a long time? Do you remember who initiated the transition to the autumn-spring system" ( one of the initiators of the transition was Yevgeny Giner – ed.)? Do I have to answer differently now? Do you consider me a fool or a moron? I was taught by the elders: "Son, they don't change their gait with age."
The last season of the Russian football championship in the "spring-autumn" format was held in 2010. From March 12, 2011 to May 13, 2012, the transitional championship was held according to the "spring-autumn-spring" system, after which, from the 2012/13 season, the tournament began to be held in the "autumn-spring" format.
.