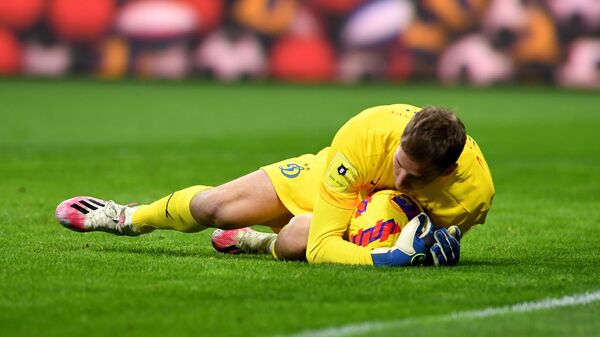 Dynamo and Lokomotiv announced starting lineups for the RPL match
MOSCOW, May 14 – Moscow football clubs Dynamo and Lokomotiv have named their squads for the upcoming match of the penultimate, 29th round of the Russian Premier League (RPL).
The Dynamo squad is as follows: Anton Shunin (goalkeeper), Dmitry Skopintsev, Roman Evgeniev, Fabian Balbuena, Guillermo Varela, Daniil Fomin, Arsen Zakharyan, Sebastian Shimansky, Daniil Lesovoy, Clinton N'Zhi ​​and Fedor Smolov.
Marinato Guilherme, Dmitry Zhivoglyadov, Tin Edvay, Stanislav Magkeev, Nair Tiknizyan, Alexis Beka-Beka, Artem Karpukas, Girano Kerk, Anton Miranchuk, Francois Camano and Rifat Zhemaletdinov were included in the starting lineup of the railway workers.
"Locomotive" will take "Dynamo" on Saturday, the beginning of the meeting – 16:30 Moscow time.
.