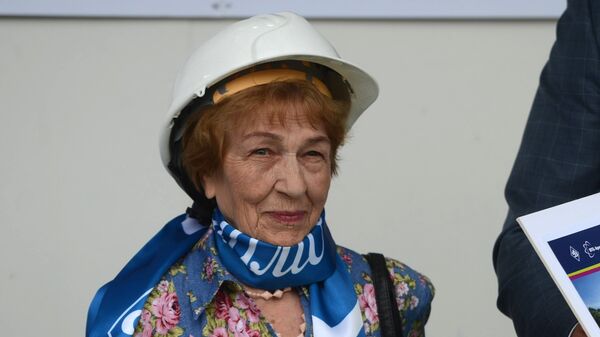 Football club "Dynamo" expressed condolences in connection with the death of Valentina Yashina
MOSCOW, May 10 – The Moscow football club "Dynamo" expressed its condolences to the family and relatives of Valentina Yashina, the widow of the goalkeeper of the team and the USSR national team Lev Yashin, who died on Tuesday at the age of 92.
"For generations of Dynamo players, she was a real symbol of the club, the personification of the greatest football family in the history of national football. Today, there is great grief in the Dynamo family. We have lost a very close, bright and kind person who has always wholeheartedly supported the team and each of its players," according to a message in the club's Telegram channel.
In mid-April, the widow of the Soviet goalkeeper and former Dynamo Moscow goalkeeper Vladimir Pilgui awarded Dynamo goalkeeper Anton Shunin with a commemorative cup for joining the Lev Yashin Club (domestic goalkeepers who have played at least 100 dry matches in their careers get into the club ).
"Most recently, Valentina Timofeevna came to the stadium, congratulated our captain on a great achievement. She received a standing ovation. And we are doing it again now, saying goodbye to a unique, outstanding woman. We express our most sincere condolences to the family and loved ones of Valentina Timofeevna. About the date and time of the funeral, which will be held at the Vagankovsky cemetery, we will inform you later," Dynamo said in a statement.
Valentina Yashina has been married to Lev Yashin since 1954. Throughout her career, her husband represented Dynamo Moscow. Yashin is the Olympic champion in 1956, the best goalkeeper of the 20th century according to FIFA, the only goalkeeper among the winners of the Golden Ball (in 1963). In December 2020, he was named to the "Dream Team" by France Football magazine. Yashin himself died in 1990 at the age of 60.
.