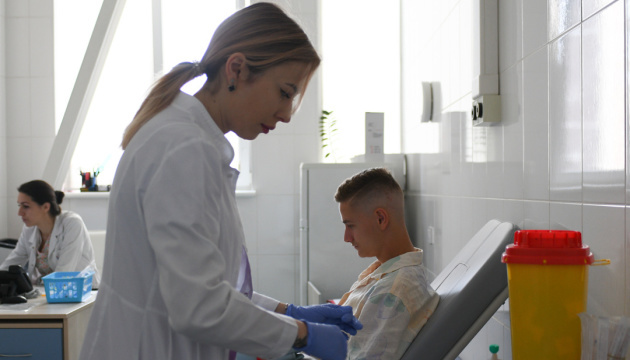 Dynamo players are undergoing a medical examination in Kyiv and have started training
Dynamo Kyiv players, coaching staff and staff returned to Kyiv.
After a pause associated with the matches of the Ukrainian national team, the team begins preparations for the new season, Ukrinform reports.
Traditionally, before the resumption of the training process in the first few working days, Dynamo players undergo a scheduled medical examination at the Dobrobut clinic. On Friday, June 17, the first team players gathered in the clinic in the morning.
As always, the team was divided into two groups of players – the first passed the medical examination on Friday, the second will take place on Saturday. On the first day, 11 Ukrainian footballers arrived for a medical examination – Alexander Andrievsky, Denis Antyukh, Artem Besedin, Kristian Bilovar, Viktor Bliznichenko, Denis Boyko, Volodymyr Brazhko, Nikita Burda, Vitaliy Buyalsky, Vikentiy Voloshin and Nazar Voloshin.
The players alternately entered the offices of specialized doctors – a neuropathologist, a general practitioner, an ophthalmologist, and an ENT specialist. The players also underwent echocardiography, a comprehensive ultrasound of the abdominal cavity, heart, thyroid gland, pelvic organs, scanning of the vessels of the head and neck, as well as a chest x-ray.
Tonight, the Dynamo players, who underwent a medical examination, will conduct a training session at the base in Koncha-Zaspa. The other group had a morning session. Training is scheduled for tomorrow.
Read also: "Dynamowill play with Fenerbahce at the start of the UEFA Champions League
According to preliminary information, within the next week the team will train in Kyiv, on June 22 they will go to Romania, and from there on the 24th – to a training camp in Switzerland.
Photo: fcdynamo.com.