Would Max's Leclerc pass and why do Ferrari's chances tend to zero? Analysis of the Canadian Grand Prix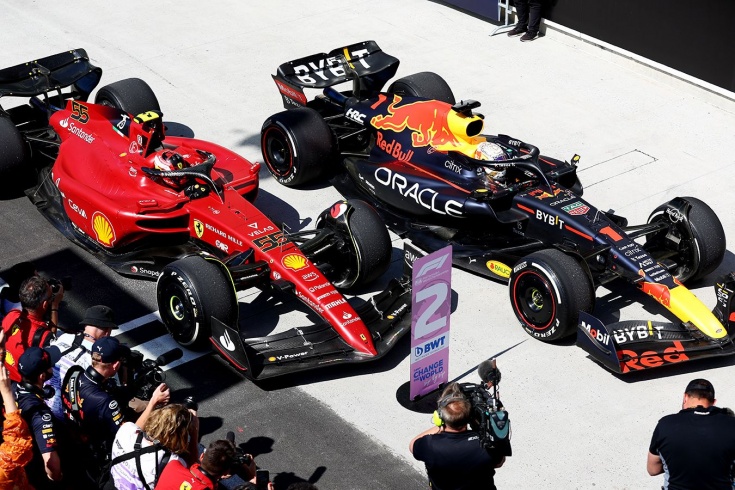 Orudzhev comments on Alonso's penalty and explains why Tsunoda made such a stupid mistake.
Egor Orudzhev, a permanent expert of the Championship, a racer of the SMP Racing program and a pilot of Lukoil Racing in the SMP RCRS, answered the main questions following the results of the Formula 1 Canadian Grand Prix, which ended with another victory for Max Verstappen.
Did Sainz do his best to overtake Verstappen, or is there a feeling that he didn't improve somewhere?
"I think Carlos did everything he could. His tires were fresher than Max by 10 laps, which seemed to be a lot, but it was not enough. All the same, if there was overtaking, then on a straight line. And Red Bull's straight is better than Ferrari's. Max had enough tire freshness, but the Ferrari didn't.
Would Leclerc be able to pass Max in the place of Sainz, or at least carry out a full-fledged attack?
– Leclerc also passed the Alpin pilots in a hairpin on braking, and not with DRS. I don't think there was much of a difference. Maybe Leclerc would have been a little more aggressive, but there would hardly have been a difference in the result.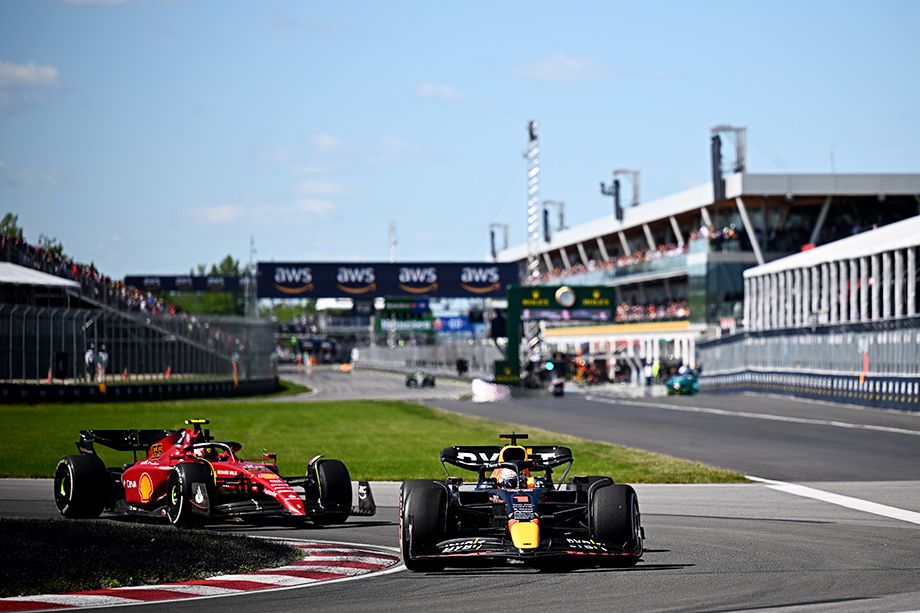 Carlos Sainz chasing Max Verstappen
Photo: Clive Mason/Getty Images
Do Leclerc and Ferrari have a chance against such a strong Max?
– Perez retired for technical reasons, so technical difficulties can always get Max. But while the gap is huge, and, most importantly, Max and Red Bull themselves are not mistaken. Now they can afford to take less risk. Ferrari, on the other hand, is the opposite. It will be necessary to take risks both in terms of strategy and with everything else that will provoke mistakes. Given that Ferrari allows them so often, then the chances, as for me, tend to zero.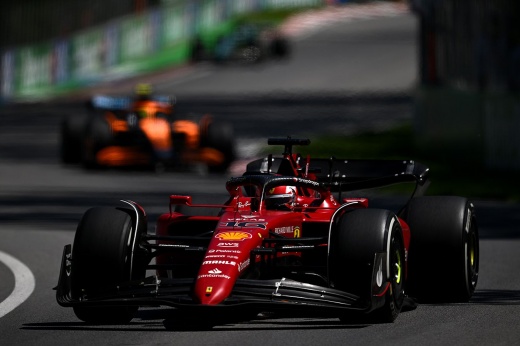 "Ferrari" itself gives "Red Bull" the championship, substituting Leclerc. Results of the Canadian Grand Prix
"Mercedes" looked strongly in Canada. Should we expect more from them? Maybe even fight for victory?
– I don't know how 20 seconds behind by the middle of the distance can be called strong [выступлением]. It seems to me that it's already enough to assume that the Mercedes will pick up and go. Already almost the middle of the season, the championship is lost. I think they're thinking next season. Well, they will arrive in 20 seconds by the end of the race – class. After the "self-transportation" of recent years, this is a failure in any case.
Was it fair for Alonso to be penalized for wobbling in the straight ahead of Bottas?
– Of course, well deserved. F-1 cars are very wide. From Fernando's camera, the steering movements are not so big, but they are there. Alonso changed the trajectory about four times, so yes, well-deserved penalty.
Were the stewards right when they forced Magnussen to change the damaged wing?
"Alas, those are the rules. If this plate had simply come off upon contact with Lewis, then the stewards would not have asked to come in. I think he would have gone by himself. But according to the rules, they will always ask you to drive in when you have an element of plumage dangling and can potentially fly away in any direction, including the marshal at the security post. These are the requirements.
Related news
Kevin Magnussen: The FIA ​​is too easy to influence
Schumacher is sixth in qualifying, Zhou is eighth in the race – how do you rate their performance?
– Mick, although he was the sixth in qualifying, was behind Kevin. Yes, a good result, but in F1, if you are behind your teammate, then you are not good enough. Well, Zhou had a good, strong race.
Is there an excuse for Tsunoda's mistake at the pit lane exit?
– A very stupid mistake. She looks even dumber than she really is. It is easy to lose a lot of time at the entrance and exit from the pit lane. At the same time, it is dirtier there than on the entire highway, and you have to drive on the edge. We have already seen that sometimes the pilots pick up in the pit lane. Lewis in Sochi, and from the most famous – how Coulthard finished his race at the entrance to the pit lane of Adelaide 30 years ago. It happens.
McLaren is slow and makes mistakes – what is happening with the team and can it bounce back?
"I don't really understand what it means to win back. They are average. And yet it's still close. I think we will see them on the verge of the top ten on some tracks and outside the top ten on others.