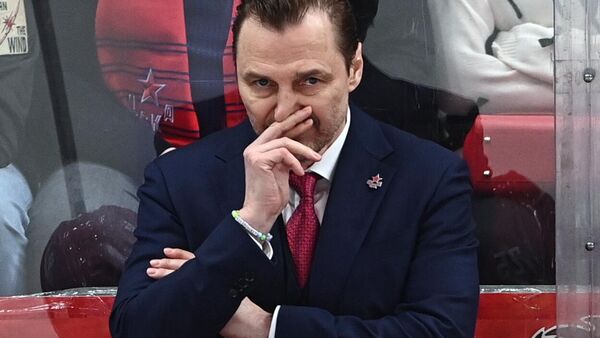 More than 12% of Detroit fans surveyed want to see a coach like Fedorov in the club
MOSCOW, June 1 – More than 12% of fans of the Detroit Red Wings NHL club who took part in the voting would like to see such a specialist as Russian Sergey Fedorov as the head coach of the team, reports The Athletic.
The poll was conducted among 2,500 Detroit fans. A majority (24%) voted in favor of a specialist who worked in Europe (for example, Cam Abbott, Roger Rönnberg, Jukka Jalonen, Rikard Grönborg) become the head coach of the Red Wings. 20.90% of respondents – for the man who led the club to the Stanley Cup (Barry Trotz), 18.80% – for the coach from the American Hockey League.
Fourth most popular (12.60%) was the choice in favor of a former NHL player with professional coaching experience. The publication cited Fedorov as an example.
Earlier, The Athletic reported that after the dismissal of head coach Jeff Blashill from Detroit, the team's management considered Igor Larionov and Fedorov for this post. Fedorov himself said that he did not receive job offers from NHL clubs.
Fedorov played for the Red Wings from 1990 to 2003. He was a three-time Stanley Cup winner with Detroit. In 2015, the hockey player was included in the NHL Hockey Hall of Fame in Toronto. Fedorov began his coaching career in 2021, heading CSKA Moscow. Under his leadership, the army team won the Gagarin Cup of the 2021/22 season, Fedorov himself was recognized as the best coach. He was also the assistant coach of the Russian national team at the Beijing Winter Olympics.
.